CfaN Great Gospel Campaign and Fire Conference 3 - 6 September 2015
Lusaka, Zambia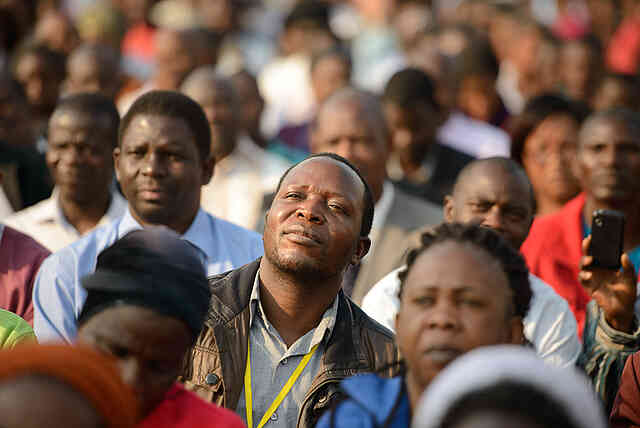 European settlers founded Lusaka in 1905. It is located about 1250 meters above sea level on a plateau in southern Zambia. About 1.5 million people live there. With its modern office and commercial buildings, it is one of the fastest growing cities in Africa.
Zambia is more than twice the size of Germany and contains 43 spoken languages. English is the official language, but is the native tongue for only a small percentage of the people.
Since 1996, the constitution of the nation has declared Zambia a Christian nation. But, as is often the case in Africa, the people mix Christianity with nature worship. Among other practices, people observe the "Vimbuza" ritual as part of the "Tumbuka" religion. This is one of the demonic rituals that, unfortunately, pervade Zambia.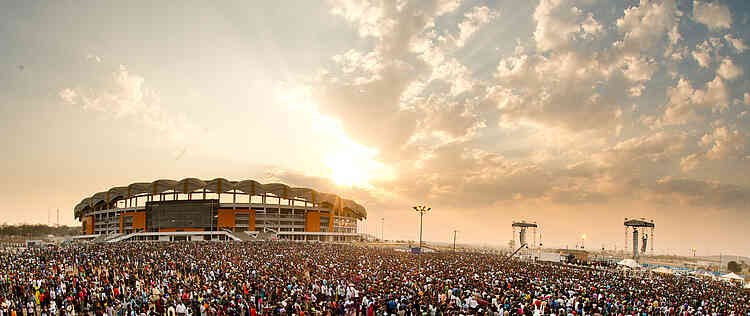 Zambia has one of the highest national rates of HIV infection. By 2005, life expectancy had declined to an average of 40 years. Today the situation has improved a little. WHO indicates an average life expectancy of 57 years.
We expect a mighty breakthrough in the area of healing – especially from AIDS. In the past we have often witnessed such healings, as well as deliverance from cults and demonic bondage, as people surrender their lives to Jesus Christ.