Sunday, 9 October 2011
The Opportunity of a Lifetime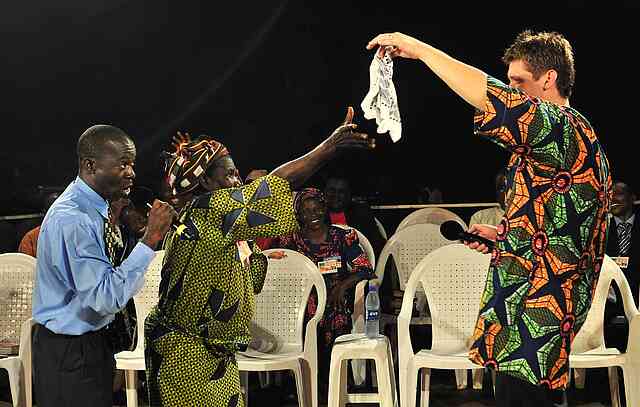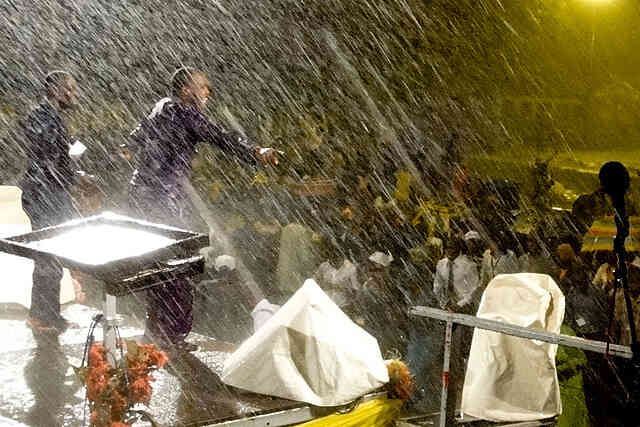 Tonight the Gospel Campaign here in Zaki-Biam came to a conclusion. Rain poured down, lightning flashed and thunder rolled with fury, but the people were not deterred. We are all so touched by the passion and tenacity of these precious people who simply will not be put off. They were determined to press thorough for their blessing and I believe the Lord will reward their hunger. Once again, the Gospel rang out loud and clear and was confirmed with signs and wonders. We are preparing now to leave this place knowing in our hearts that Zaki-Biam will never be the same again.
Thank you for praying for us this week and for continuing to support us financially. We are already making preparations for the next campaign which will take place next month. These are the days of harvest and, as Leonard Ravenhill used to say, "The opportunity of a lifetime must be seized during the lifetime of the opportunity."
Jesus told his disciples to, "Lift up your eyes and look on the fields, they are white already to harvest" (John 4:35). This is why we go. This is why we preach. This is why we are willing to risk everything and to pay any price; for the sake of the harvest and the one who gave His life so that, "none would perish."
Yours in the Harvest,
Evangelist Daniel Kolenda
Together with Reinhard Bonnke and the whole CfaN team