Sunday, 29 March 2015
A Night of Blessing
It is Sunday late in the evening. Just moments ago, I left the field after the final meeting of the Gospel Campaign here in Douala, Cameroon. 370,000 people attended the four days of meetings, and many thousands responded to the Gospel. After I preached the Gospel and prayed for the sick, we heard wonderful testimonies. For example, a woman suffering from an issue of blood was healed. The lump in a woman's breast vanished, and all pain left. A woman with multiple painful fibroids was healed … and many more.
After taking testimonies, I pronounced blessing after blessing upon the nation, the city, the economy, the churches and the people gathered. They received it with joy and great faith. We depart now with a confidence that something historic has taken place this week. Douala will never be the same again in Jesus name!
Thank you again for praying for us and for standing with us financially. We really do consider you a part of the team and trust the Lord to bless you richly for your partnership in the Gospel.
Thank you!
Yours in the Gospel,
Evangelist Daniel Kolenda
Together with Reinhard Bonnke, Peter van den Berg and the whole CfaN team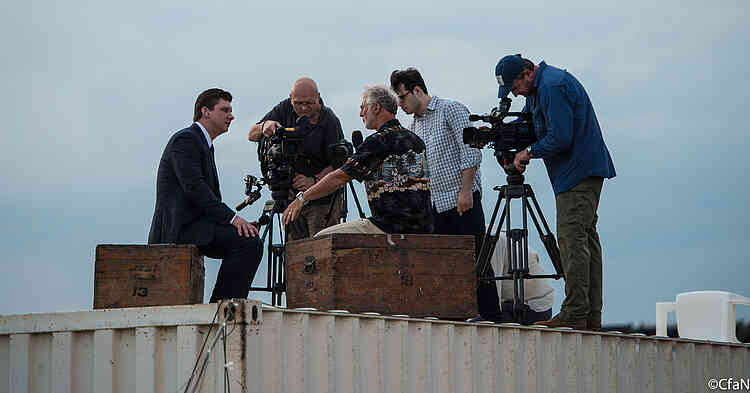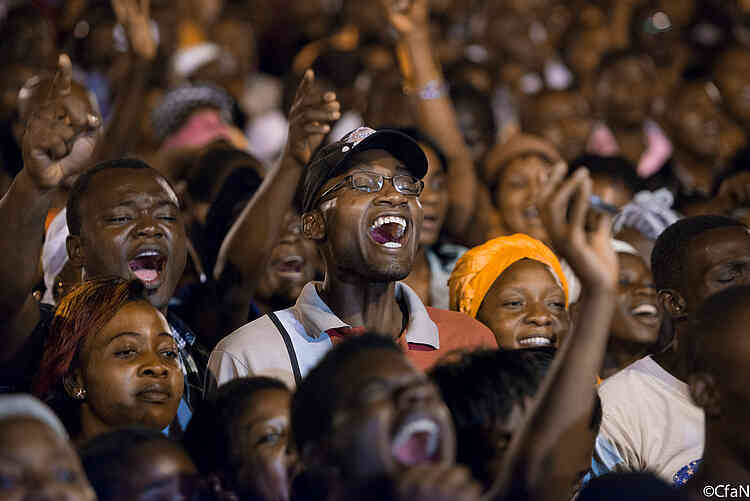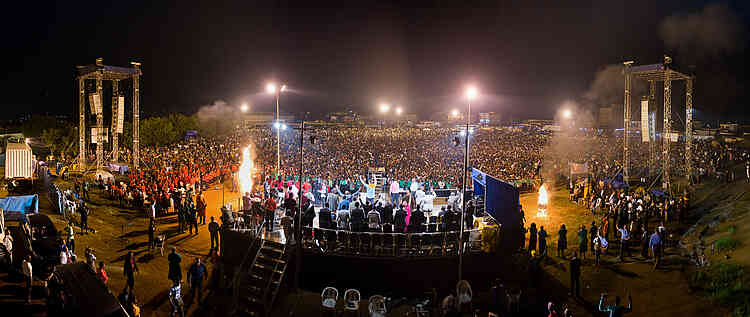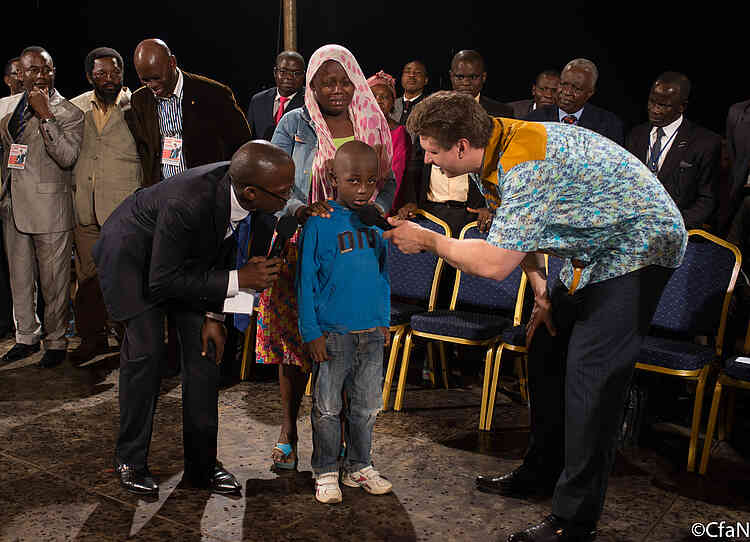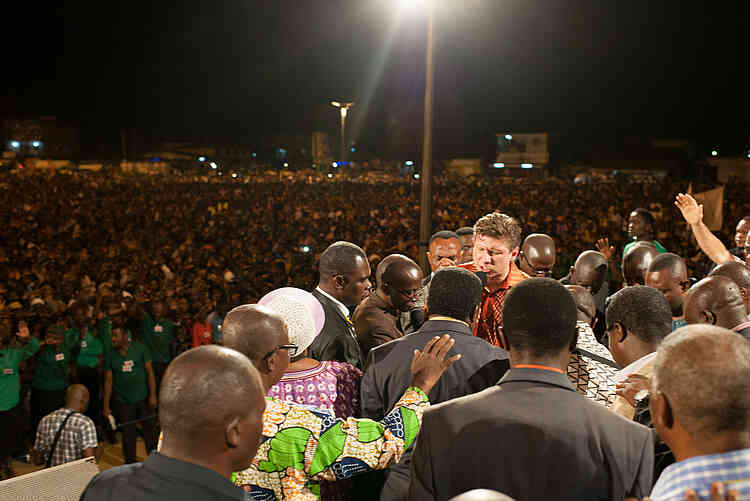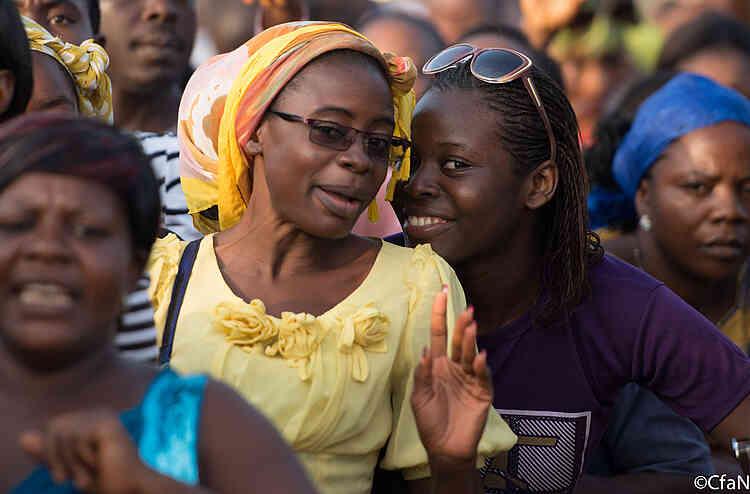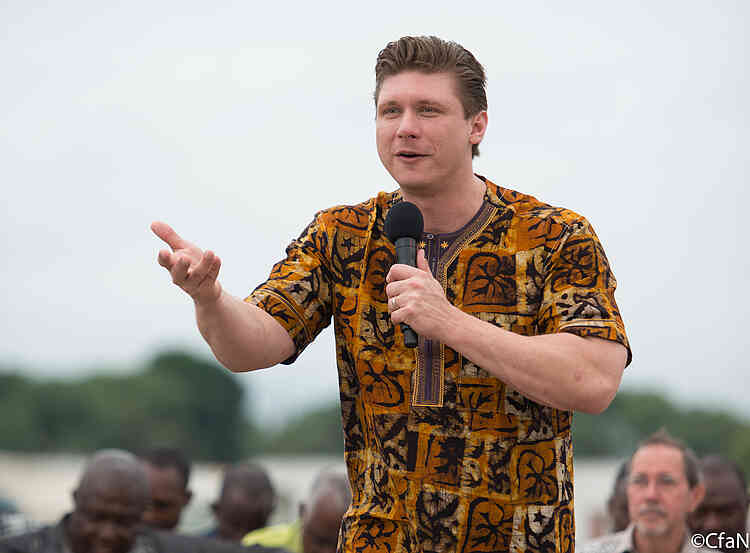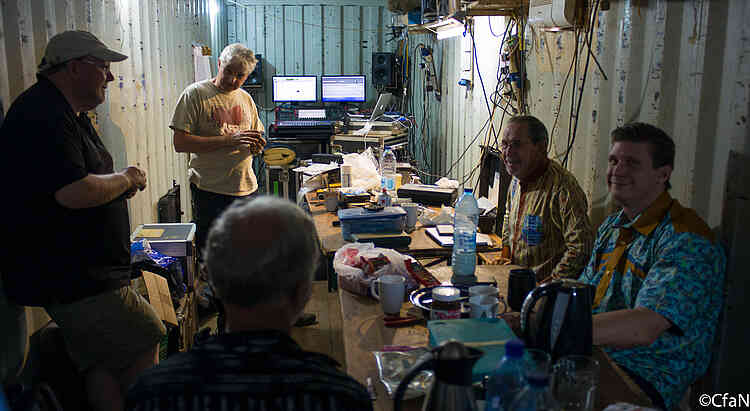 Wednesday, 29 April 2015
212,980 decision cards were registered during the campaign
We just received the report from Douala that 212,980 decision cards were registered during the campaign with over 370,000 that were in attendance throughout the four nights! We are rejoicing with the angels in Heaven over the many lives that had an encounter with Jesus Christ! I can't say thank you enough for your continued support as we do everything we can to advance the Gospel to Africa, and across the world
Back in 1987 we had a campaign in Douala with 70,000 that made decisions for Jesus. In 1992, we were in Douala again with another 30,000 that registered decision cards!
This campaign faced many obstacles to that point that it almost did not happen, but your prayers helped Cameroon to see a mighty harvest beyond any that we've seen before! These believers have been ushered into the local churches and we are believing that the Lord will continue to powerfully touch the nation of Cameroon with the power of Jesus!
Yours in the Gospel,
Evangelist Daniel Kolenda
Together with Reinhard Bonnke, Peter van den Berg and the whole CfaN team