Reinhard Bonnke and Daniel Kolenda in Prague
Europe shall be saved!
Six years ago, Reinhard Bonnke shared a vision the Lord had given him where he saw the streets of European cities overflowing with salvation, joy, healing and deliverance. In his vision, two voices spoke. One asked, "What about Evangelist Reinhard Bonnke?" And the second voice answered, "Evangelist Bonnke was a forerunner of a whole new generation of Holy Spirit anointed evangelists", and he understood that this dream would come true in the next twenty years.
We are surely seeing the realization of that vision now! This Summer, Evangelists Reinhard Bonnke and Daniel Kolenda came to support the vision for Europe that burns in the hearts of Evangelist Ben Fitzgerald and his GodFest ministry – organizers of the Awakening Europe Festivals. Prague became the third city to host Awakening Europe, with a flood of people from over 40 nations coming to share their faith on the streets of this beautiful city. "New Reformation" was a subtitle of the event, celebrating 500 years of reformation here, where John Huss (the father of reformation) once preached the Gospel. But this festival was not about the past, but about bringing a new mighty move of God back to the city, and to the whole of Europe.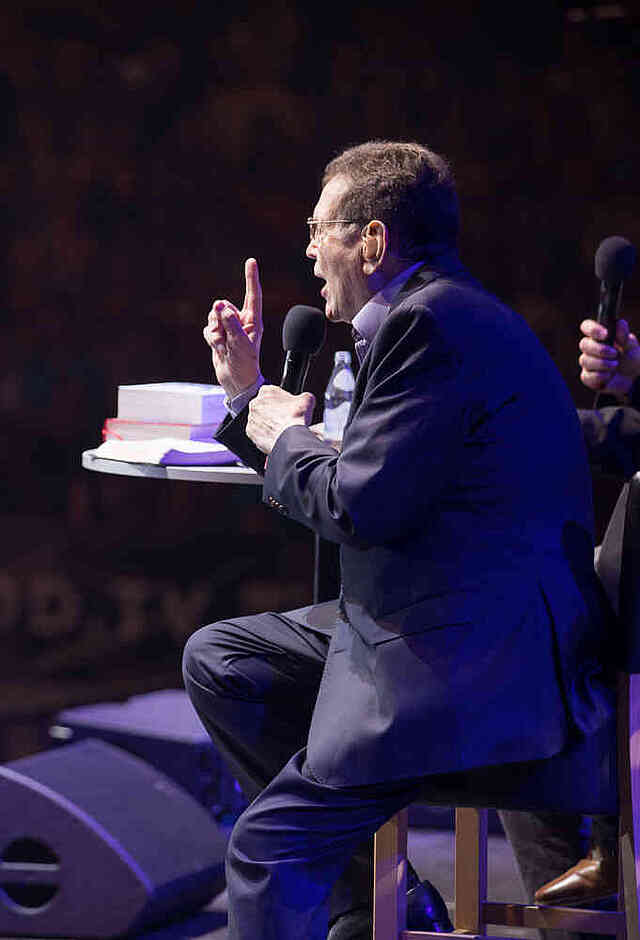 Reinhard Bonnke preached with passion about the "Searching Savior", the pain of the father crying out "Adam, where are you?" When the final altar call was given, over 500 precious people rushed to the front to receive Jesus as their Lord and Savior. Heaven and the whole Tipsport Arena rejoiced!
When Daniel Kolenda spoke, it was to stir the hearts of those present with hunger for the fire of God and the power of the Holy Spirit. He said, "I was told Europe is a post-Christian place, but let me tell you something: The kind of Christianity you had left was not Christianity anyway. There is a generation which says, 'We are not satisfied with liturgy. We do not want to be Christians in name only. We want the reality of the Holy Spirit.' 120 in the Upper Room turned to hundreds of millions of believers. Imagine what will happen with the thousands in this room!"
The Awakening Europe Festival hosted many other evangelists and leaders, including Todd White, Paul Manwaring, Jean-Luc Trachsel, Brother Yun and Johannes Hart, as well as such top Christian musicians as Jeremy Riddle and Amanda Cook with Bethel Music, Jake Hamilton, Lindy Conant, Circuit Riders and others.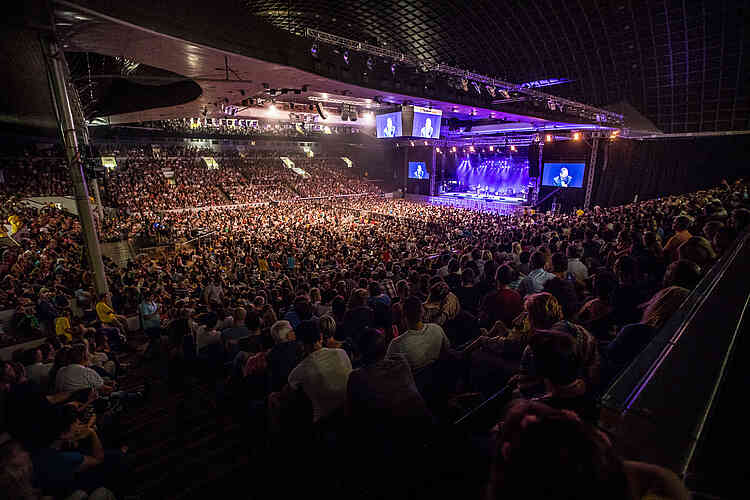 The vision is becoming reality. With Awakening Europe Festivals, the Holy Spirit Night Movement, CfaN Gospel campaigns in Europe and more, we know that God is on the move.
Please keep us in your prayers for our next CfaN Gospel Campaigns and Fire Conferences in Europe. Europe shall be saved!