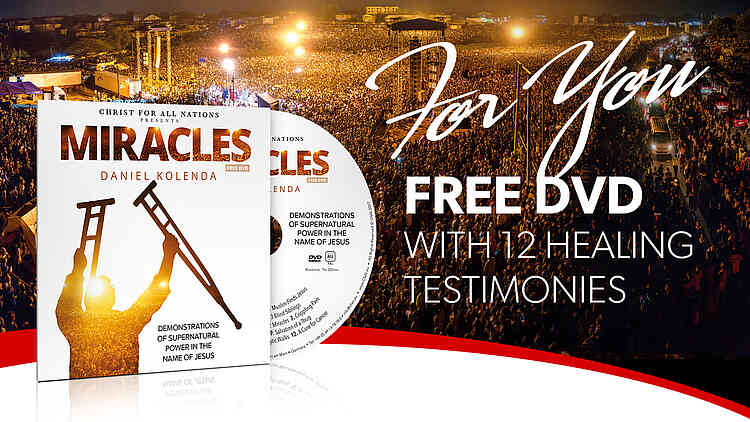 Up to Date with CfaN
Christ for all Nations' Gospel Campaigns are known not only for unprecedented crowds, but also for extraordinary miracles that follow the preaching of the Gospel.
Sign up for our bi-weekly printed mail item and we'll send you this encouraging DVD - MIRACLES - at no cost. Recharge your faith with these documented stories of God's healing power, a small taste of the thousands of miracles at our campaigns.
Of course you can unsubcribe from our mailing list at any time. Just inform us that you no longer wish to receive our mail.