5 cities in 5 days! Decapolis Update
We're on our way to Zambia!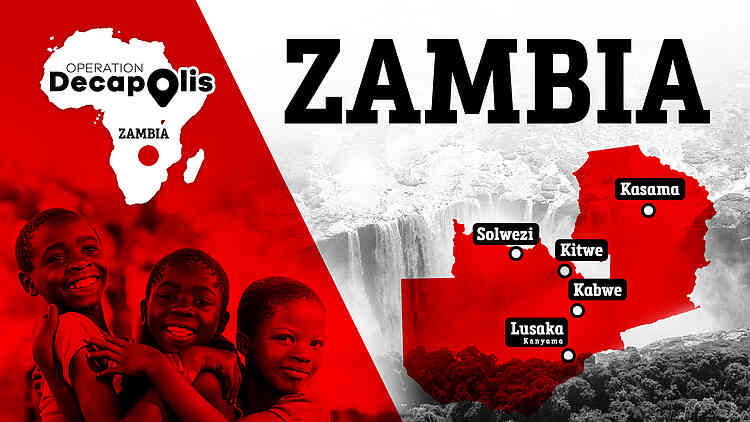 A little while ago, we asked our partners to come alongside us to make a Decapolis event possible in Zambia – and that's exactly what you did!
We want to say a heartfelt thank you to every partner who joined us in prayer and helped with the finances. Together, our European partners raised € 85.819!
Because of you, and partners like you all around the world, hundreds of thousands in Zambia will hear the Gospel next month.
We have committed to reaching five cities for this Decapolis, from 21 – 25 September. For the people of Kasama, Solwezi, Kabwe, Kitwe, and Kanyama (in Lusaka), this will be an unforgettable opportunity. Many thousands will be saved. The sick will be healed, in Jesus' name, and the local churches will never be the same.
Look out for the ministry reports coming your way next month. And please don't stop praying for us! Pray for our teams as they finish the preparations and begin pre-campaign outreaches. And pray for those in Zambia who are lost without Jesus, for sinners to come home.
Together with you for the Gospel,
Evangelist Daniel Kolenda
with the international CfaN team