Sunday, 8 April 2012
He is Risen Indeed!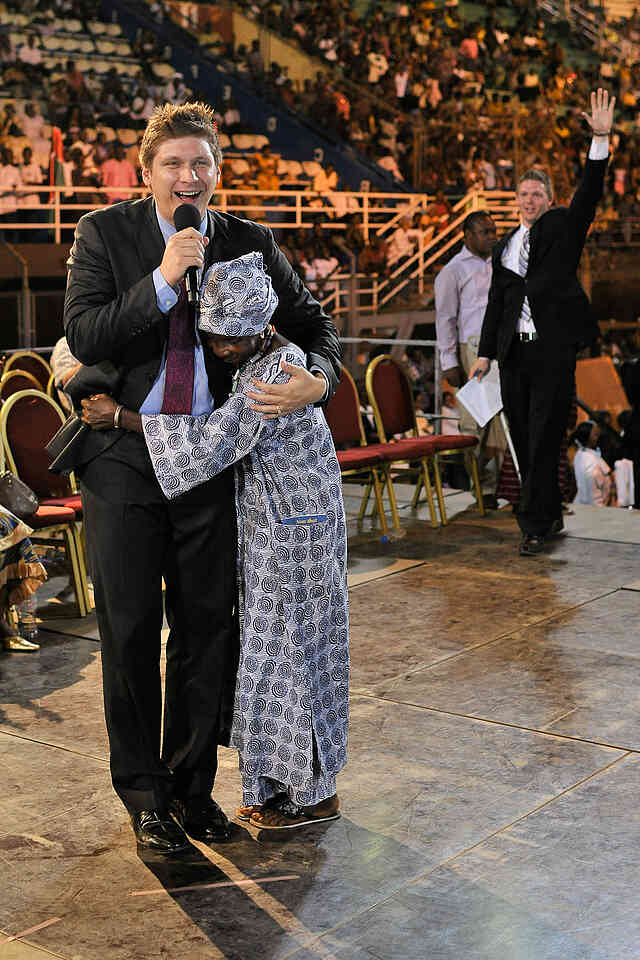 The final meeting of our Gospel Campaign here in Freetown, Sierra Leone has just come to a close and we are rejoicing. The stadium bleachers were packed tonight and the stadium workers were forced to open the gates so thousands could overflow onto the grass (which they originally told us they were unwilling to do).

I spoke about the resurrection of Jesus and it's unparalleled significance. "And if Christ be not raised" Paul said, "your faith is vain and you are yet in your sins." (I Cor. 15:17) Without the resurrection the crucifixion would have been just an execution. But the good news is this, "Now is Christ risen from the dead and become the first fruits of them that slept." Miracles, salvations, healings, and deliverances like the ones that took place tonight bear witness to this wonderful reality – that He is risen indeed!
A woman who was partially blind in both eyes received her sight tonight
A woman who was bent sideways for years suddenly straightened upright and can now walk normally.
A woman whose womb was swollen and painful with cancer said that during the prayer she felt a warmth come over her body and the swelling and pain vanished.
A man with a paralyzed arm and leg was restored.
We are praising the Lord for the mighty harvest here this week and so thankful that we have been given the open door to proclaim the Gospel.

Thank you again for standing with us in the harvest. May God bless you richly.
Evangelist Daniel Kolenda
Together with the whole CfaN team