9 to 12 July 2015 – Nuremberg, Germany
Awakening Europe Conference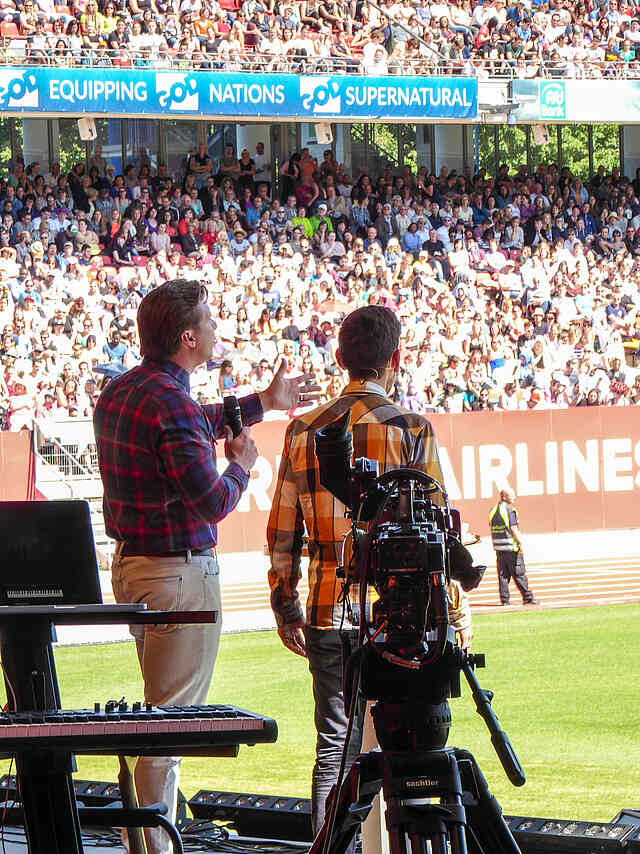 "Dreamers of impossible dreams!"
In 2012 Reinhard Bonnke and I were preaching at the BFP Annual Convention in Germany. The night Evangelist Bonnke got up to preach, he told us about a dream he had the night before. He said that in the dream he was projected about 20 years into the future and could hear a conversation between two voices, talking about what was taking place in Germany at that time. Among other things, they said that the streets in Germany were filled with young people worshipping Jesus. Then the question was asked, "Whatever happened to Reinhard Bonnke?" And the response came back, "He was just the forerunner of a whole new generation of Holy Spirit evangelists." And then he woke up.
Years ago, we used to sing a song by Robert Critchley that said:
We are dreamers of impossible dreams
Walking by faith in what is yet unseen
Number us Lord with those who dare to believe
That we can live in Your impossible dream
Little did I know back then, how accurately those words would describe my life. Little did I realize how important it would be to "see" what is yet unseen and take hold of it by faith, time and time again.
Europe shall be saved!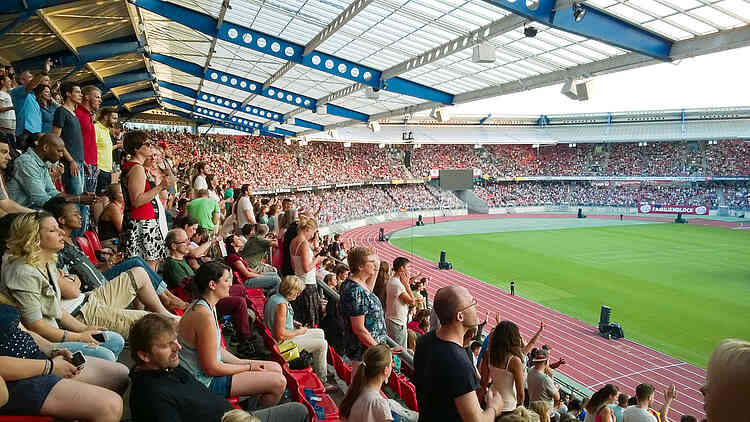 When Evangelist Todd White approached me several months before the "Awakening Europe" event with this vision of the Grundig Stadium in Nuremberg, Germany, filled with worshippers that would go out from that place and touch Europe with the love of Jesus, my heart was stirred.
The odds were not in our favor. With less than a year to plan and without financial backing, it was – for all practical purposes – an "impossible dream". But we serve a miracle-working God who specializes in "impossibilities". What we have seen God do in Africa – saving more than 74 million people in less than 30 years, healing bodies, shaking nations and raising the dead – has made us, as Evangelist Bonnke says, "incurable believers". So we, together with Todd and the others, decided to believe God for the impossible in Europe and dream this "impossible dream" with them.
In July 2015 that dream became a reality as approximately 25,000 – mostly young people – filled the Grundig Stadium in Nuremberg. I preached along with Todd White, Paul Manwaring, Ben Fitzgerald (whose ministry GODfest spearheaded the event), Walter Heidenreich, Heidi Baker, Matthias Kuhn and others. The Gospel was proclaimed. The love of God was poured out and the streets were filled with young people declaring the Name of Jesus, preaching the Gospel and praying for the sick!
Our God specializes in "Impossibilities"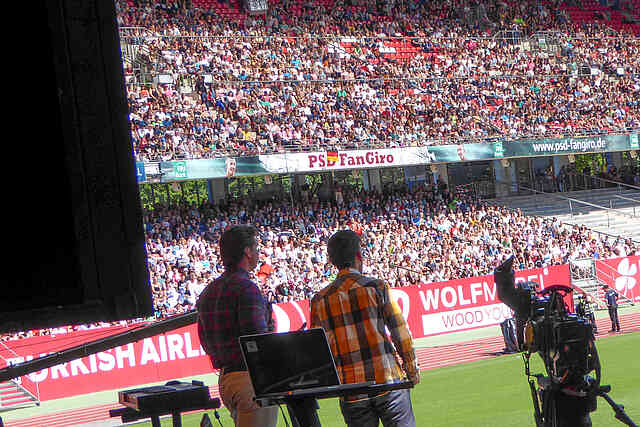 Over and over the conference theme was heard, "Europe shall be saved". Of course one could not overlook the unmistakable similarity to the declaration Reinhard Bonnke made for more than 40 years – one we still declare today – "Africa shall be saved". Now in his homeland, where so many of our faithful partners have stood with us to send Christ for all Nations to reap the harvest in Africa, that "bread cast upon the water" was returning.
I believe we are seeing the beginning of the fulfillment of Evangelist Bonnke's vision and the best is yet to come! Until Europe is saved, until Africa is saved – until the whole world is saved or Jesus returns –we will continue to dream "impossible dreams" and see them fulfilled in Jesus' name!
Yours in the love of Christ,
Daniel Kolenda
Evangelist