Friday, 27 March 2015
Curses Broken!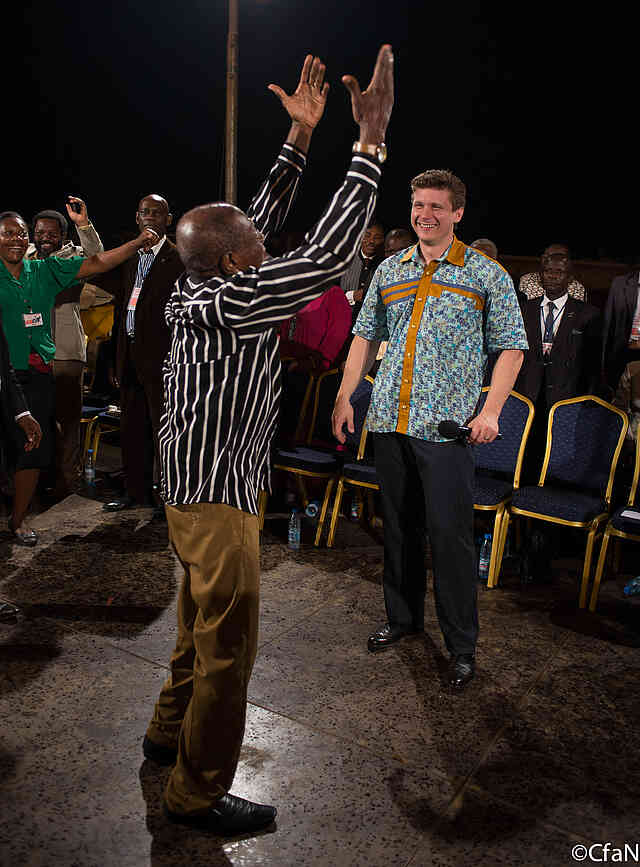 Amazing things continue to happen here in Douala, Cameroon. Tonight the crowd more than doubled as word is spreading through town of what Jesus is doing here.
In addition to preaching about the blood of Jesus and praying for the sick we also called the curses of the land – well known to the people of this region – by name and broke their power in the name of Jesus. We burned the fetishes, charms, amulets, and idols of witchcraft, and rejoiced as Jesus set so many people free.
Tomorrow, the Fire Conference will come to a climax as Peter van den Berg and I pray for the pastors and church workers to receive the baptism in to the Holy Spirit. It will be a defining moment for Douala.
Please continue to pray for us. The best is yet to come.
Evangelist Daniel Kolenda
Together with Reinhard Bonnke, Peter van den Berg and the whole CfaN team