23 March 2017
Kickoff on Thursday!
This is a short video-clip made to feel the momentum of our Great-Gospel-Campaign starting this Thursday in Daloa, Côte d'Ivoire (Ivory Coast)
We have finished the setup, everything is ready and the field has been prepared…
Let us pray together for this campaign: Daloa has a population of approx. 350,000 people. The surrounding region counts more than 600,000 inhabitants. What staggering potential for Jesus!
Over the next few days we will keep you posted with reports and video-clips from Daloa. Stay tuned!
On the way to Daloa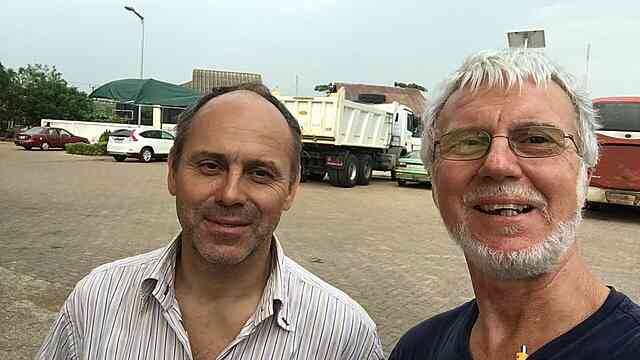 Here are the first impressions of our technical team on their way to Daloa where, starting in just a few days, our next Gospel Campaign will take place .
From Tamale, where we had parked our equipment, the journey leads us approx. 1000 kilometres west.
The trucks have already passed the border into Côte d'Ivoire after spending the night on the side of the road in the middle of the bush.
Exciting days are ahead of us. We will keep you posted!