101,376 completed decision cards in Daloa, Côte d'Ivoire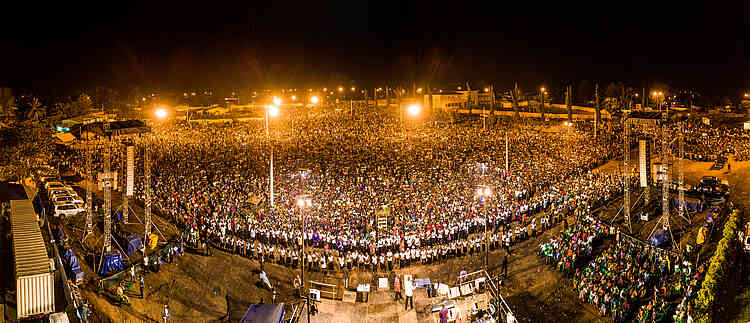 We have just received the final count of the decision cards from our campaign in Daloa, Côte d'Ivoire (Ivory Coast):
101,376
signed decision cards were counted and passed on to the local pastors for follow-up. They are now working faithfully at instructing and looking after the new believers.
Thank you for standing with us in this mission.
Spreading the Gospel together with you,
Evangelist Daniel Kolenda
with Evangelist Reinhard Bonnke,
Peter Vandenberg and the entire CfaN team