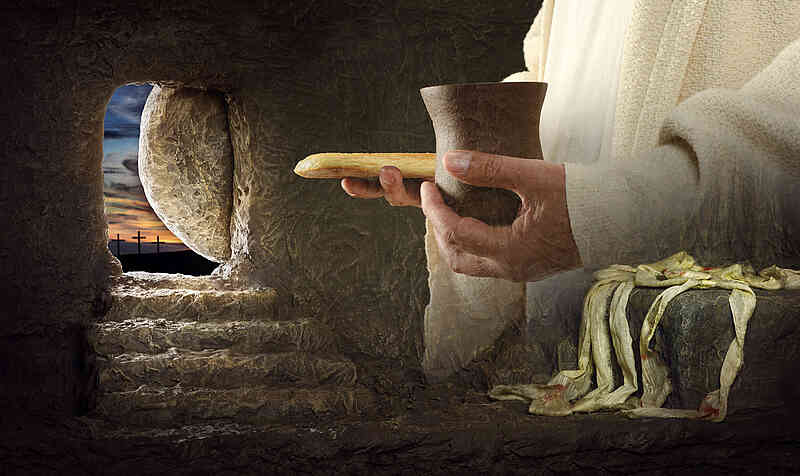 Easter Letter 2017
Like Nothing Else in Human History
We would like to wish you a very blessed Easter 2017. For Christians, Easter is the most crucial event in human history – the magnificent, world-changing resurrection of our Lord Jesus Christ. Nothing has ever come close to it, and nothing ever will. In all of time and eternity – and within the whole universe – Easter is utterly unique.
After His crucifixion, Jesus' beaten and ravaged body was laid in the tomb. But early Easter morning He rose again. Since that moment, His dead body was nowhere to be seen. He lives! He is risen! He has conquered death, evil and the power of sin forever. Hallelujah!
No Greater Joy than Easter Joy
There is no greater joy than Easter joy. Through Jesus Christ, we have access to eternal life, God's blessings and all the Father has prepared for us. As it says in Hebrews 4:16, we may now "approach God's throne of grace…!" What a wonderful privilege. This is what we celebrate.
Reinhard Bonnke once contemplated the difference between the sacrifices in the Old Testament and the unique sacrifice of Jesus Christ. Our Easter celebration reminds us in particular of this great disparity.
The Bible calls the Blood of Jesus precious. Over many centuries in the Old Covenant, millions of animals were slaughtered as sin offerings. But their blood was not precious enough. It could only cover sin, but it could not erase it. That is why Israel's Old Testament sacrifices did not have life-changing power.
Picture a dining table…
To illustrate this point, imagine you have a beautiful dining table made of rich, exquisite wood. But right in the middle of the table there is an ugly stain. Every time you receive visitors you make sure to cover the stain with a nice, clean tablecloth. This way it is hidden; no one can see it. However, the stain is not gone. It is still ingrained in the table, discoloring the wood beneath the cloth. That is the exact meaning of the Old Testament word, "atonement." It means, "to cover up." All the blood ever shed by animals slaughtered as sin offerings was not enough to take away the sin. It could only cover sin for a certain time.
That is why John the Baptist rejoiced to see Jesus come to the Jordan. He shouted: "Look, the Lamb of God, who takes away the sin of the world!" (John 1:29).
The Blood of Jesus, in a manner of speaking, works beneath the tablecloth and behind any façade. Jesus actually removes the stain, giving us a completely new table. His Blood alone has the quality and power to save people. His sacrifice is sufficient for all – you included! And it never loses its power! That is why the apostle Paul called the Blood of Jesus "precious."
For you know that … you were redeemed … with the precious blood of Christ, a lamb without blemish or defect (1 Pet 1:18-19).
It is our prayer that you will truly experience such glorious Easter joy this year. Thank you for standing with us in the commission Jesus has given us. We have a number of exciting projects ahead of us. More information will follow in the next letters. We are preparing for truly great things! Will you stand with us in prayer and with your donations?
Yours in the love of Christ
Daniel Kolenda and Reinhard Bonnke
Evangelists