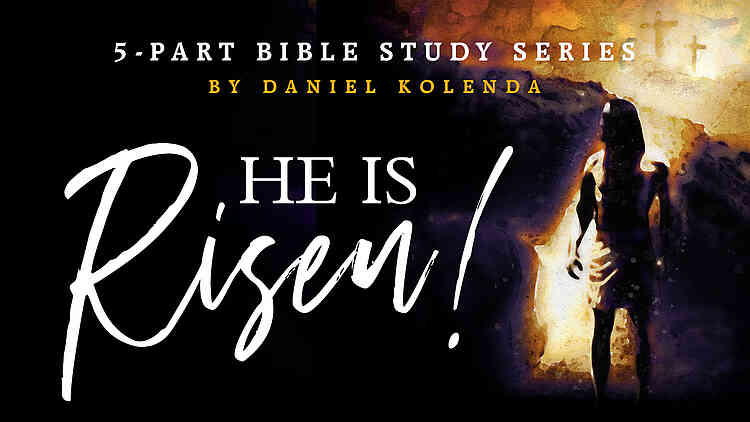 5-part email Bible study series
The Reality of the Resurrection
The heart of the Gospel is that Christ has been raised from the dead.
Whether you believe it or not, the resurrection of Jesus Christ was the most significant event in history. In this 5-part Bible study, HE IS RISEN addresses three commonly asked questions about the resurrection of Jesus:
Did the resurrection really happen?
Why does the resurrection matter?
Why does the resurrection matter to you?
This series is 100% FREE, and begins as soon as you sign up, so SIGN UP BELOW! In addition, every Friday you will receive the latest updates from Daniel Kolenda.
5-part email Bible study series
He is Risen!