Friday, 6 November 2015
The Crowd Doubled!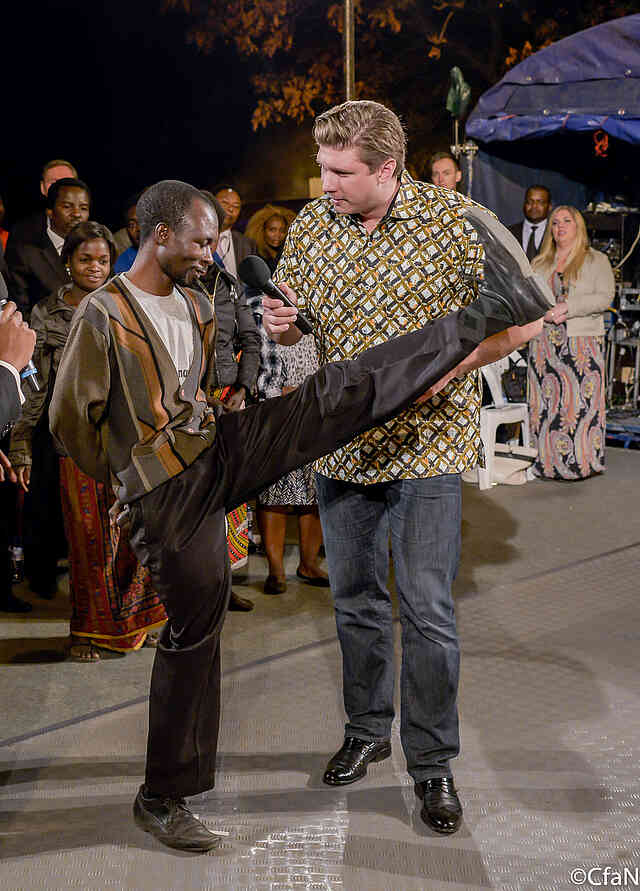 The second day of our Gospel Campaign here in Blantyre, Malawi has just come to an end. This morning Peter van den Berg and I preached to the pastors and church leaders. They sat in the cold rain to hear the messages – what hunger! I believe we are going to have a powerful outpouring of the Holy Spirit tomorrow as we lay hands on the delegates.
Tonight, the crowd doubled in size. Word has gone out that Jesus is doing wonderful things. I preached on the blood of Jesus and led thousands in a prayer for salvation. Then I took authority over every curse and broke them in Jesus' name. We then burned drums full of witchcraft charms, fetishes, amulets and idols before praying for the sick!
A 90-year-old woman who was suffering with many illnesses, including painful rheumatism, walked more than 50 kilometers and was sleeping on the campaign ground. She came for healing and was determined not to leave until she had received it. Tonight, all the pain left her body. She was jumping! A 90-year-old woman was jumping on the platform! It was wonderful!
A man's hernia disappeared tonight after he suffered with it for 8 years.
A woman whose left ear was deaf for 10 years was totally healed.
A woman's breast tumor vanished.
And many other wonderful miracles took place as well! Praise the Lord.
The conclusion of the Fire Conference will take place tomorrow morning. Please continue to pray for a mighty breakthrough. I am believing that the entire city will be shaken and that the field will be too small. Pray for the lost to be drawn to the meetings and for extraordinary miracles to confirm the preaching of the Gospel. Blantyre shall be saved!
Yours in the Gospel,
Evangelist Daniel Kolenda
Together with Reinhard Bonnke, Peter van den Berg and the whole CfaN team