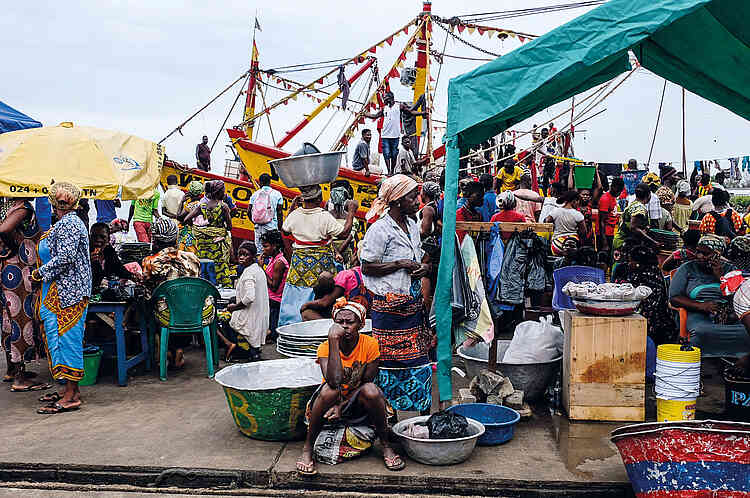 November 2018
Countdown to Port Harcourt, Nigeria
Port Harcourt is the capital and largest city of Rivers State, Nigeria. It lies along the Bonny River in the Niger Delta.
Population
Currently, the Port Harcourt greater urban area has an estimated population of almost 3.1 million inhabitants, up from 1.4 million in 2006. This makes it one of the largest metropolitan areas in Nigeria, the most populous country in Africa. As the only major city in the region, it is highly congested. Incredibly, around 60% are under 19 years of age.
The people from Rivers State are collectively known as "Riverians", but they have many ethnic groups and languages, as well as a large migrant population.
Industry
Port Harcourt has always been an industrial town, founded in 1912 as a port to export coal from the region. In 1956, crude oil was discovered in commercial quantities at Oloibiri, and the first shipment of Nigerian crude oil was exported through the city in 1958. It is a major industrial center with many multi-national companies, particularly businesses related to the petroleum industry, and is the chief oil-refining city in Nigeria. Thanks to oil, Rivers State is one of the wealthiest states in Nigeria in terms of gross domestic product, but for the average person, poverty, unemployment and crime are a fact of life.
Christianity
The first church in Port Harcourt came about in 1909, when some itinerant fishermen and traders came into contact with mission churches in outlying villages, and brought home what they had seen and heard. This region is known as "Christian", but ancestor worship, animism and witchcraft still have a strong hold on many people, and are often considered to simply be a part of the traditional culture. Churches that are working together for this campaign include a wide range of denominations, who stand with us to preach the unaltered, pure Gospel of Jesus Christ.
Did you know?
It was the 1999 CfaN campaign in Port Harcourt that led to CfaN having the incredible sound system that now makes it possible for hundreds of thousands to hear the Word in a single meeting. That December, the crowd was enormous, but a change in wind direction meant that many could not hear. Our technical team vowed that never again would precious souls be lost because of inadequate equipment, and created a system that can reach up hundreds of thousands listeners at once.