Calabar, Nigeria - Day 1
Double Harvest Now!
We recently received this message from Evangelist Daniel Kolenda direct from Calabar, Nigeria!
We are back in Nigeria! This is the beginning of a new season of Gospel campaigns in Africa that, I believe, will eclipse everything we have seen thus far in the harvest. I believe we are entering a "Decade of Double Harvest" that will culminate with more than 150 million souls coming into the Kingdom!
This week we are in Calabar – a city where Evangelist Reinhard Bonnke last preached in 2004. Today there is a whole new generation eager to hear the Gospel. Our first meeting was already huge (have a look at the pictures). The people are hungry and open and many thousands responded to the Gospel.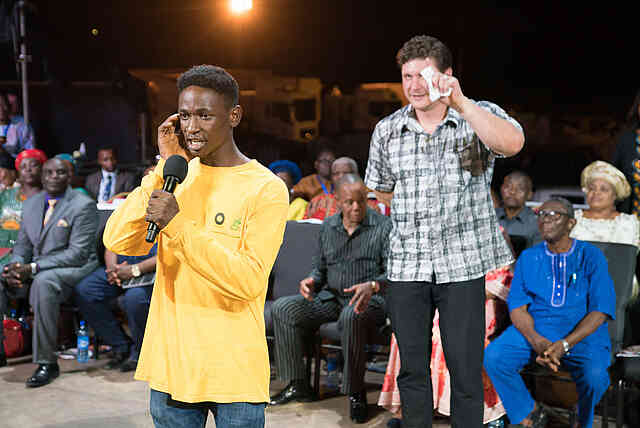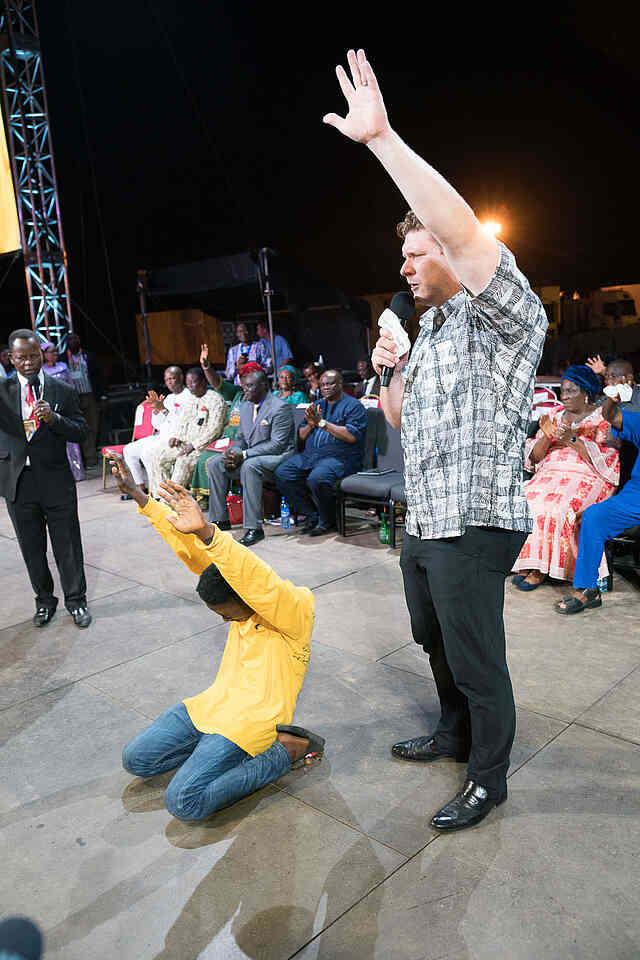 After the prayer for salvation, miracles began to take place.
A boy, deaf in his right ear for more than 15 years said that, during the prayer, he felt something come out of his ear and he was totally healed. As I tested him on the platform, he was overwhelmed with gratitude and collapsed on the ground, weeping and thanking Jesus for the mighty miracle.
Two elderly ladies, both of whom had suffered with limited range of motion in their shoulder for years, were healed.
A woman testified that she had glaucoma. She had been going to the doctors for years but without a cure. Tonight, Jesus completely healed her eyes.
Another young woman brought pictures and a report from her doctor showing a severe infection in her abdomen that had caused her constant pain for the last 10 years. Tonight, Jesus totally healed her.
Many other wonderful miracles took place as well, including ulcers, lumps and mysterious sicknesses instantly vanishing. Even a paralyzed woman rose up totally healed tonight!
Thank you for praying for us and for Calabar. The best is yet to come.
Also, please don't miss our Livestream on Saturday, February 17, 2018, which you will find on this same page. We will tell you the start time in tomorrow's email, so be on the lookout.
Yours in the Gospel,
Evangelist Daniel Kolenda
Together with the whole CfaN team