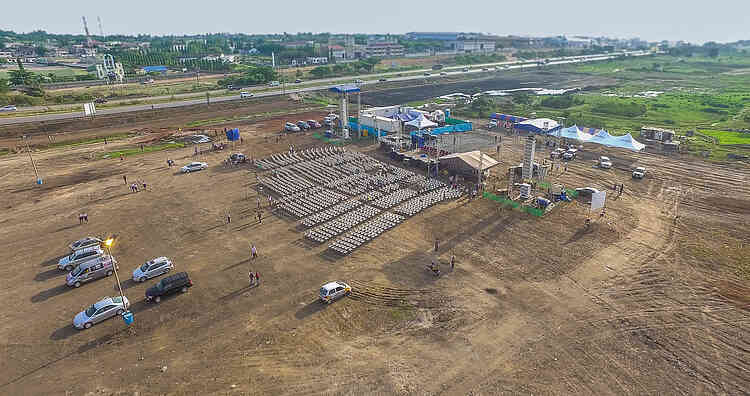 3 to 6 December 2015
Ashaiman and Tema, Ghana
God put it on our hearts to conclude 2015 with a trumpet blast.
Our next Campaign in Ashaiman and Tema is quickly approaching. These cities are situated about 4500 aerial kilometers from our previous Gospel Campaign in Blantyre. This will be our final African Campaign in 2015. We are expecting great things.
Tema, about 25 km east of Ghana's capital city, Accra, is the economic center and main port of this West African country. It is part of the "Greater Accra" region, a conurbation area stretching for about 100 km along Ghana's coastline, and up to 30 km inland.
Ashaiman used to be a district of Tema. But due to rapid growth, it has become its own municipality and is known as Ghana's poorer area. And that's just where we want to take God's message of hope and love – the wonderful Gospel of Jesus Christ.
The mission continues.
Africa is being saved!
Evangelists Daniel Kolenda and Reinhard Bonnke
Together with the whole CfaN-team