Important information:

We have decided, due to the Corona measures in Kenya, to move to the neighboring country Tanzania and start "Decapolis" there with 5 campaigns within 2 weeks. The evangelistic outreaches in Kenya have been postponed to 2021.

Here you can find information concerning Decapolis in Tanzania
Here you can find our brand new Tanzania-Blog
For the Decade of Double Harvest
It's time to transform!
We are now in the Decade of Double Harvest, and today there's a very important part of that vision that is on my heart to share with you. The Lord has spoken clearly to us that we must multiply this ministry. What's the first step to doing that? More evangelists! 50 new evangelists have just been through intensive training at our Bootcamp. And the next step? More campaigns! This year, CfaN will hold 13 Gospel campaigns, the most we've ever done in a year. This is where the Decapolis comes in.
Decapolis means "ten cities"
It sounds so easy – 10 evangelistic campaigns in 10 cities in Kenya in 2 weeks, 5 in the first week, and another 5 in the second. With a team of young and highly motivated evangelists on the ground, the Gospel will be preached in demonstration of the Spirit and of power. Hundreds of thousands will be saved and brought into the local churches.
But before that goal can be reached, before we multiply as never before in 2020, there is a mountain to be scaled. Besides the spiritual and financial challenges, the CfaN team faces logistic and organizational hurdles the likes of which we've never seen before.
Technical transformation – a mighty task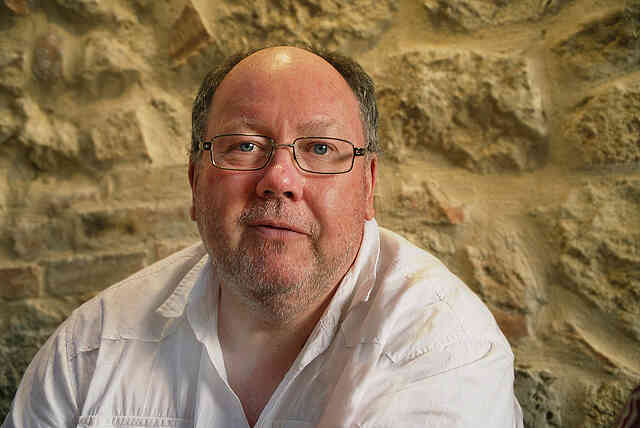 While the CfaN team in the USA is handling the organization and the participating churches, building the teams and seeing to the travel and so on, the CfaN Europe team has committed to managing the transformation of the technical side. And for that, we urgently need your prayers and your support!
The great challenge for our technicians is this: we need to take one enormous system, including sound, stage and lights, and turn it into 5 completely independent, very mobile units. That sounds a lot simpler than it is. It's an extremely complex task.
Basically, we need 5 of everything – 5 trucks, 5 stages, 5 sound systems, 5 generators, 5 lighting systems and so on. And our team of experienced technicians and sound engineers will – instead of all working together in one team – now operate as leadership teams of two, working together with local helpers. One team becomes five teams, fast, mobile and efficient.
Derek Murray
CfaN Sound Director
How do you take one giant sound system, and turn it into 5 smaller systems, compact enough to each fit in one truck and be run by 2 people?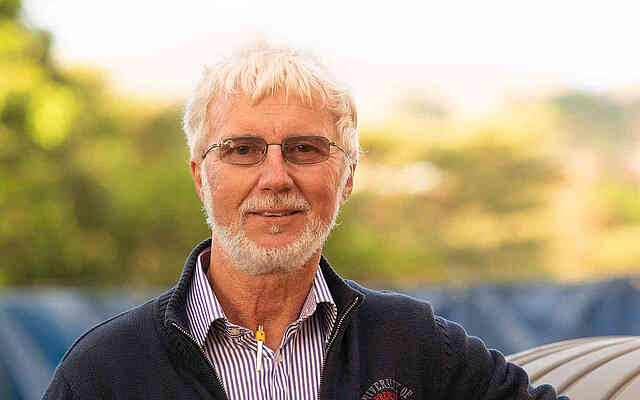 It's taken very detailed planning. We're using every piece of equipment we already have to keep costs as low as possible. We are even using equipment that was "retired" but has now been repaired or reconditioned for the Decapolis project. Every last piece of useful gear in our UK and German offices has been packed up in a container, ready to ship the moment we get the go-ahead. All that planning is saving us hundreds of thousands of euros.
Thankfully, we invested wisely in high quality, robust equipment over 20 years ago, and all of that is being used. Splitting that up has given us the building blocks for almost 3 smaller systems. But to complete the 5 systems, there is a very long list of parts and elements that we need: additional speakers, mixing desks, microphones, stands, cables and much more.
The beauty of this new direction is that once the Decapolis is over, we can reassemble the giant system for other mass meetings once more – and then split it all up again when we do multiple campaigns at the same time. This gives us flexibility and mobility for the future.
Winfried Wentland
CfaN Field Director
What's the most important piece of equipment in the field?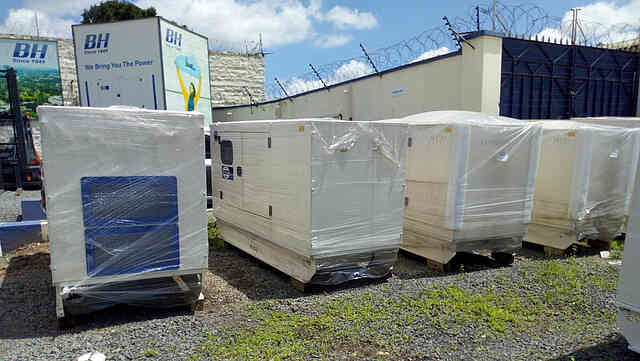 Without a doubt, it is the generator! In Africa, we do not have the luxury of plugging into a nice, reliable power source. Most of the time, there is no electrical power at the venue anyway. And if there is, there is always a very high chance of power cuts, or of a low or fluctuating voltage that can destroy our equipment.
This is why, for many years now, we have our own generator to supply all our power needs. Without power, the preaching cannot be seen and heard. So this is the foundation for everything else.
It is not like the stage trusses and wooden boards that can be divided to make smaller stages. Every campaign must have its own generator! This is a huge cost for us, and they must be very good quality to cope with the African weather conditions. We take very good care of our generators. In fact, we still have one that moved from South Africa to Nigeria more than 30 years ago, which is powering our warehouse to this day! The generator that now runs our mass campaigns is also over 20 years old.
The new generators are an investment into the next generation of preaching the Gospel! With good care, they will last for decades.
Thanks to you, we are already over 68% there!
Thanks to our faith-filled, committed mission partners, who have continued to invest in this ministry right through the pandemic, we have already been able to pay for over half of these technical needs. Isn't that wonderful?
This is exciting! This is us taking the Lord at His word, and gearing up – by faith – for the greatest harvest in the history of the world. We are getting ready!
Will you prayerfully consider investing in this vitally important transformation? This is what makes it possible to preach to hundreds of thousands at once. With this transformed, multiplied technical system, we will be reaching entire regions at once with the Gospel over the next decade – and far beyond that.
From our hearts to yours – THANK YOU!
We are so excited to see what God will do. This equipment is like the five loaves and two fishes in His hands. What God can – and will – do with these humble, practical tools goes far beyond anything we can imagine right now. Millions of precious people will join us before the throne of God one day, because of this investment at this time. There is nothing more valuable than that, for all eternity.
Africa SHALL be saved!
Working together with you for the harvest,
Evangelist Daniel Kolenda
and the CfaN Europe team