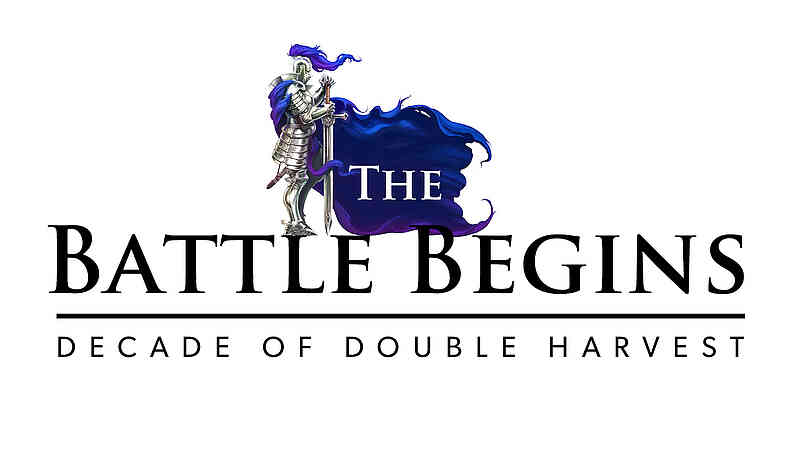 Bible Study
The Battle Begins
You've been in our prayers every day! We awake each morning to new information about how the coronavirus pandemic is impacting every nation and population. Although change is happening daily (in real time), one of the things that remains constant is our commitment to winning souls, making disciples, impacting lives for eternity.
In a staff meeting recently, I asked Peter Vandenberg – our beloved Executive Vice President who (since 1981) has stood by the side of our founder, Reinhard Bonnke, and now me – if he'd communicate his heart with you. He immediately responded with a "yes" and a smile.
Below is what he felt compelled to share with you today. Please know that the following words come from the heart of a seasoned ministry veteran:
Letter from Peter:

Decade of Double Harvest – 'The Battle Begins'

Every ambitious and effective plan against the enemy will meet with opposition. This is true of both our individual Christian walk and the progress of a ministry vision. The Decade of Double Harvest is one such ambitious vision to see millions saved, and right from the start we are seeing that the enemy is not happy about it.

The opposition is in the form of a national and international pandemic. You may ask – how is this opposing the vision? That's a good question! It is happening in many ways. The direct training of young evangelists is being interfered with by lockdown orders in the city; travel restrictions worldwide are a real hindrance; the widespread financial implications will affect our much needed finances; and the international border closures are delaying preparations on the field.

But we will not sit back and accept these problems, because we know that the harvest of souls must continue! We are very aware that the Holy Spirit is at work EVEN in these present COVID 19-related difficulties.

Holy Spirit Planning

As we look back at our campaign planning that took place many months ago, we are encouraged that at that time we all felt to arrange our campaigns this year as follows: The first campaign was planned in East Africa for February 2020 and then, something that we have never done before, the following event was set for September 2020, followed by more campaigns to the end of the year for a total of thirteen campaigns this year. This unprecedented long gap between the early events is now seen as miraculous in that any campaigns planned around the time we are now in would have been cancelled because of the international lockdown caused by the pandemic. This is truly the fingerprint of the Holy Spirit!

It happened once before some years back… As we were planning, Daniel Kolenda felt the prompting of the Holy Spirit to call for holding our West African campaigns outside of Nigeria for a period. Up to this point, we had worked exclusively in Nigeria for a decade. Campaigns were then planned to be in other West African countries starting in January the following year. Imagine our amazement and thankfulness when in December, in Nigeria, the Boko Haram group started attacking people in many places and all open-air meetings were banned for months. Again, we saw the Lord guiding us in a different direction, as the fingerprint of the Holy Spirit protected our team during a dangerous time for Nigeria.

And right now, we are in the battle again and need your help. You can identify with our resolve to move forward and win, by helping us in prayer and finances. Your prayers for the Decade of Double Harvest are needed very much right now and yes…you can also make a great difference by sowing your seed of finance into this spectacular soul-winning vision the Lord has given us!

Will you help? Will you be one of those who 'stands up and is counted' when the battle is tough? Please be counted with us by sending your donation for soul winning today.

Thank you and God bless you!

Peter Vandenberg
The Holy Spirit had helped us to get the ball rolling for several new evangelistic initiatives and then the pandemic came. But we refuse to abandon all of our Gospel Campaign plans out of fear.
As Peter Vandenberg described it, "The Battle Begins." We're just doing everything we know to respond in faith while applying prudent Godly wisdom. We are staying "in it to win it"! I told our staff that this ministry is going to continue on even if we have to walk from city to city with backpacks to preach the Gospel.
We know that this pandemic will eventually end. I believe it's going to happen sooner than many imagine. At the same time, we are cooperating with the authorities by taking steps to minimize the impact of COVID-19 on our ministry staff.
It surely is comforting and encouraging to know that we have precious friends, like you, who care and understand, and who stand faithfully by our side through everything.
Working in the harvest fields for more souls, together with you,
Evangelist Daniel Kolenda
(here with Peter Vandenberg and the entire CfaN ministry team)