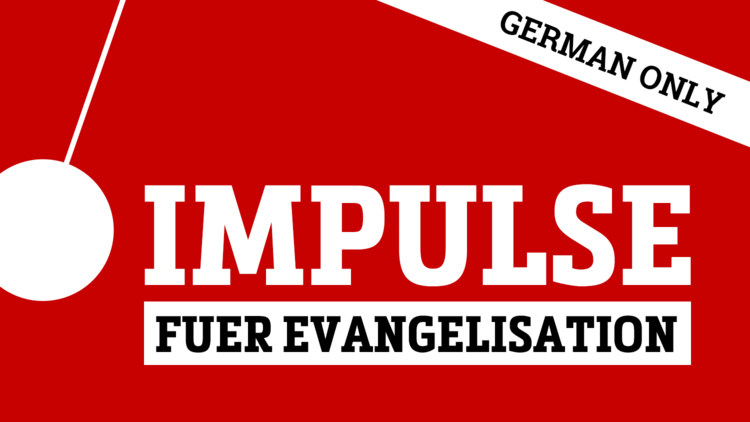 "Impulse für Evangelisation" is a monthly Zoom session hosted by our CfaN Germany team. These sessions are focused on evangelism with the goal of inspiring you and equipping you for the harvest. We will have special guests from the CfaN family sharing their hearts about relevant topics. These inputs are in German.
Free Online Session
How do I start an Outreach team?
Join us live – FREE WEBINAR FOR OUR SUBSCRIBERS!
Topic: How do I start an Outreach team?
Speaker: Yannick Massanell
Date: Thursday 14 December 2023 // 18h30 to 19h30
Place: Zoom
About our speaker: Yannick Massanell is on the leadership team for Nights of Hope in Germany. He leads Gospel Invasion outreach initiatives before events and trains churches in evangelism. Yannick graduated from the CfaN Evangelism Bootcamp with his friend Hannes Jakobi in 2021. Yannick was a coach for the 2023 Bootcamp initiation trip to Uganda, training the next class of CfaN evangelists.
Sign up for our CfaN newsletter to get free access to monthly sessions of "Impulse fuer Evangelisation" (GERMAN ONLY).
Sign up for our Newsletter
Join us Live
German only
Watch Past Sessions
Speaker: Hannes Jakobi
Topic: Converts to Disciples
Join us in welcoming Evangelist Hannes Jakobi, a distinguished guest and guide. Hannes, a CfaN-Bootcamp gratuate, walks alongside David Rotärmel's 'Nights of Hope' team. His journey has intertwined with all their gatherings of faith. His path is to work in harmony with local communities, guiding them to embrace and integrate those newly walking the spiritual path. This gathering will be a time of preparation, as we ready our community for the forthcoming spiritual harvest. It will support us in our mission to guide others on their journey of faith and discipleship.
Speaker: David Rotärmel
Topic: Revival in Germany
David was trained by Daniel Kolenda at the CfaN Evangelism Bootcamp and has several years evangelism experience in Africa and Europe. His ministry, Reviving the World, has held successful open-air campaigns in the Schwarzwald and Friedrichshafen. David says, "God's power is exactly the same in Europe as it is in Africa. If He can do it there, He can do it here. And that's what we see when we preach in Germany!"