Tamale Day 3
FIRE!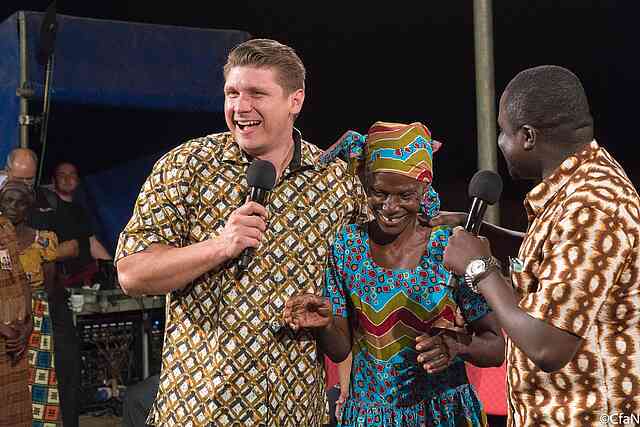 I am just overwhelmed by the goodness of God as I write this. Today, he answered by Fire as we prayed for the outpouring of the Holy Spirit here in Tamale, Ghana.
This morning, pastors and leaders were getting absolutely rocked by the glory of God. There was a profound awareness of the presence of God and many were filled to overflowing. Tonight, once again, the Holy Spirit fell on the huge field after we prayed. In addition to those who received the baptism into the Holy Spirit, many other wonderful miracles took place:
A woman who could not walk for 7 years because of a spinal cord injury was totally healed. We danced together on the platform.
A young lady who was blind in her left eye, was totally healed.
An old woman, paralyzed from a stroke, had not been able to walk or even sit properly for the past 10 years. Tonight Jesus healed her.
And the most glorious miracle of all were the many thousands that made a decision to surrender their lives to Jesus tonight. This is always the greatest testimony, but in this place where more than 80% of the population is Non-Christian, it is especially profound.
As I look out across the crowd, I can see many people who belong to these other religions and yet they are listening and receiving Christ. We even heard that the local leaders of the dominant religion in the region have instructed their people not to come to our meetings. Yet, despite their opposition we are seeing tremendous fruit.
Tomorrow, is the final night of this Gospel Crusade. Please pray that the city would be shaken by the power of God.
Yours in the Gospel,
Evangelist Daniel Kolenda
Together with the whole CfaN team
for the Campaign in Tamale
Pictures by O. Volyk