Saturday, 30 January 2016
A Mighty Outpouring!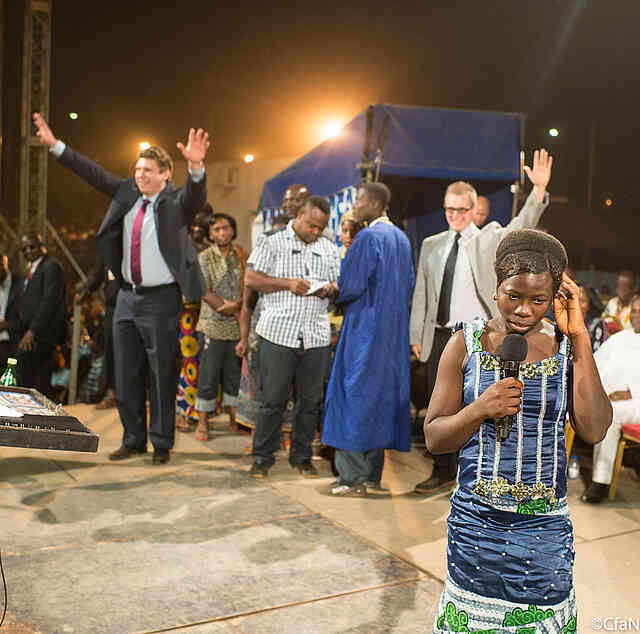 This morning our Fire Conference came to a conclusion as Peter Vandenberg and I ministered to about 10,000 delegates – pastors and leaders from the region. We prayed, as usual, for them to receive the outpouring of the Holy Spirit. It was glorious! I believe a spark of revival has been lit here in Bouaké, Ivory Coast, that will continue with the local Body of Christ long after we've gone.
Tonight, we saw another significant increase in attendance. At this point I'm not sure how the field will accommodate the crowd tomorrow night! Have a look at the picture.
After preaching the Gospel, praying for the outpouring of the Holy Spirit, and praying for the sick, the Lord was faithful to heal many sick people. Also, as is typical when the Holy Spirit falls, many demoniacs manifested and were ministered to. Several disabled people were healed. A woman who had been deaf in one ear since birth was healed (pictured). A woman said a large, rock hard, growth in her stomach vanished. A paralyzed boy stood and walked…and many more.
Tomorrow is the last night of this campaign. Please continue to pray for us.
Yours in the Gospel,
Evangelist Daniel Kolenda
Together with Reinhard Bonnke, Peter van den Berg and the whole CfaN team