Thursday, 28 January 2016
Heaven is Rejoicing!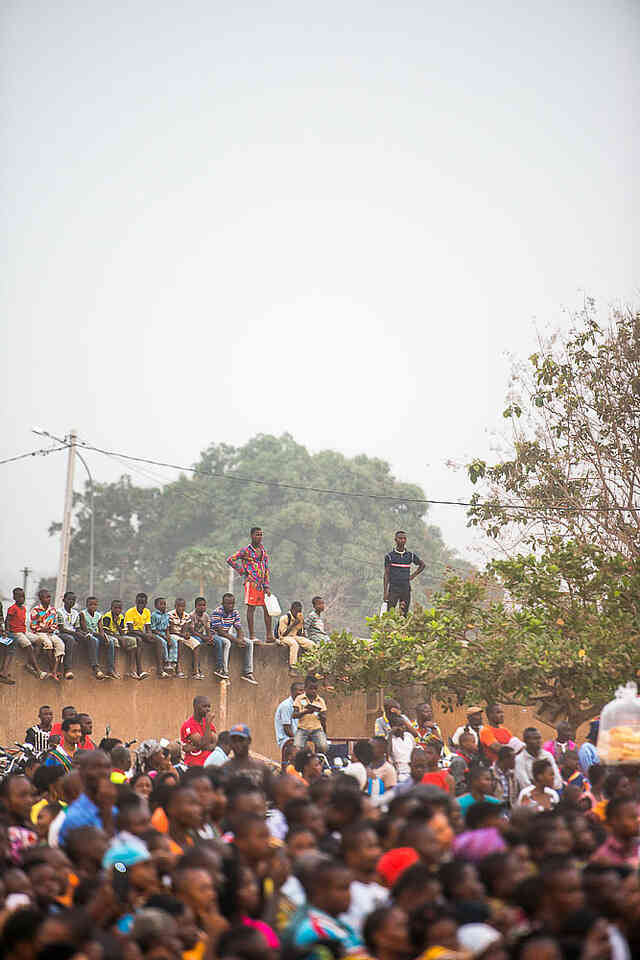 The first night of our Gospel campaign here in Bouaké, Ivory Coast has just ended minutes ago. I am so amazed by the level of hunger and expectancy in this small place. As I preached, there was an overwhelming response from the people who were hanging on every word. I have already fallen in love with Bouaké and this is only the first day!
After preaching the Gospel and praying for the sick, miracles broke out all over the field. The sound of rejoicing from the crowd grew so loud that I don't think the people could hear me praying or talking anymore.
The very first testimony was from a man who was paralyzed for seven years. His sister brought him to the meeting tonight by taxi, and he was sitting on the ground. As I prayed for the sick, he said he lifted his hand and it began to shake. He didn't understand what was happening to him and suddenly he collapsed under the power of the Holy Spirit. Then he heard me say that he should get up and walk. He tried to move his leg and realized it felt very "light". He tried the other leg and it was also moving. He stood to his feet and began to walk for the first time in seven years.
We also heard from a woman who was paralyzed for five years, an elderly lady who was blind and also a woman who had not had menstruation for 10 years that started during the prayer! A lady who was healed after being unable to walk for the past four years.
Not everyone healed tonight was Christian. That's all I can say. But Jesus touched people of every religion indiscriminately. I'm sure there is great rejoicing in Heaven tonight.
Thank you for praying. Please continue. The best is yet to come.
Yours in the Gospel,
Evangelist Daniel Kolenda
Together with Reinhard Bonnke, Peter van den Berg and the whole CfaN team