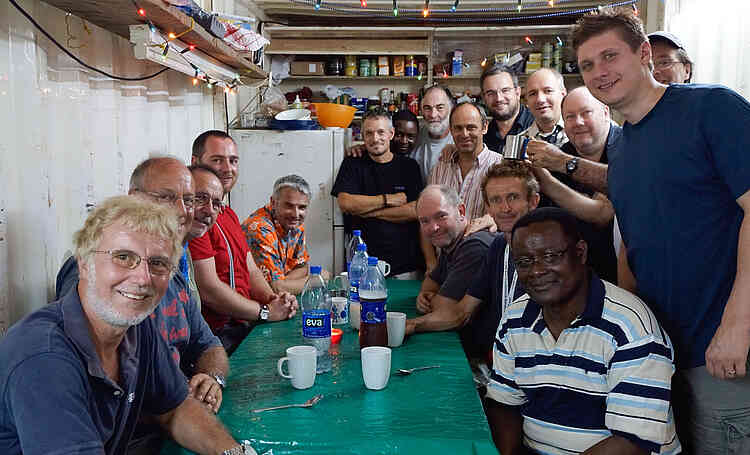 Because of you this is possible
Your Team at Work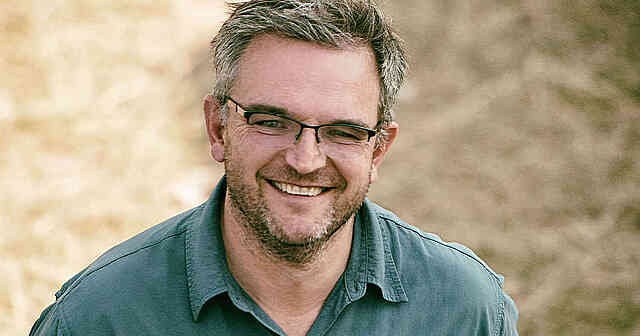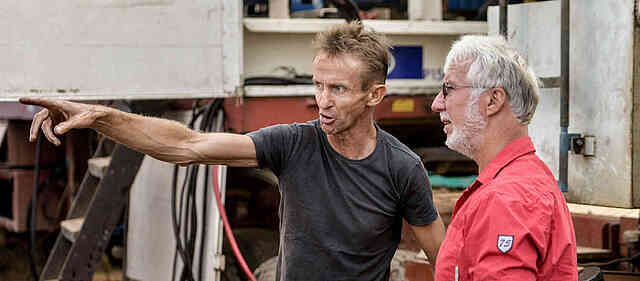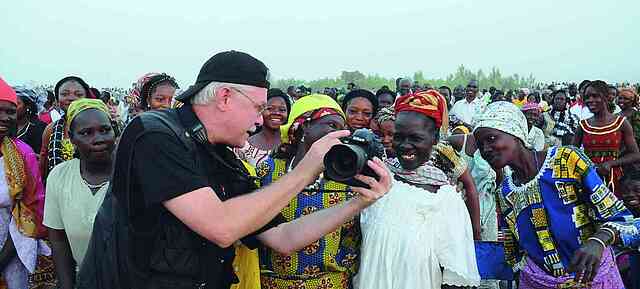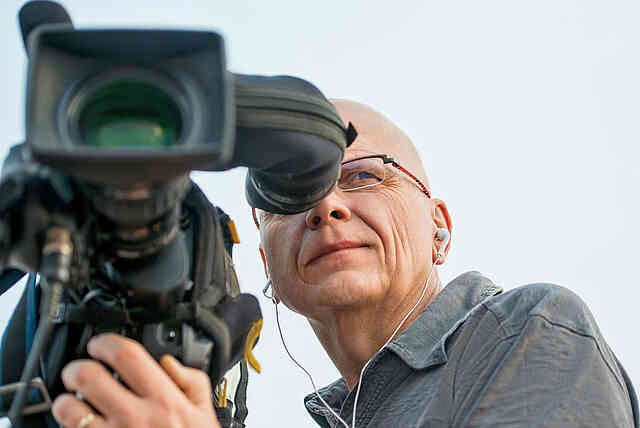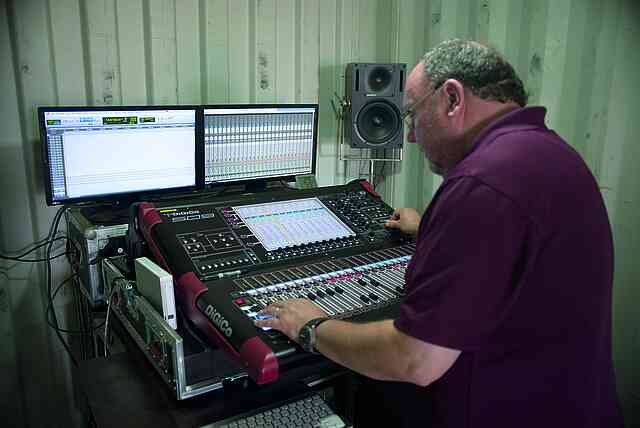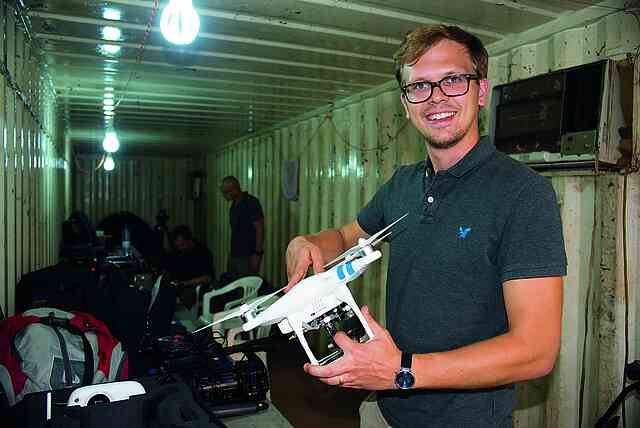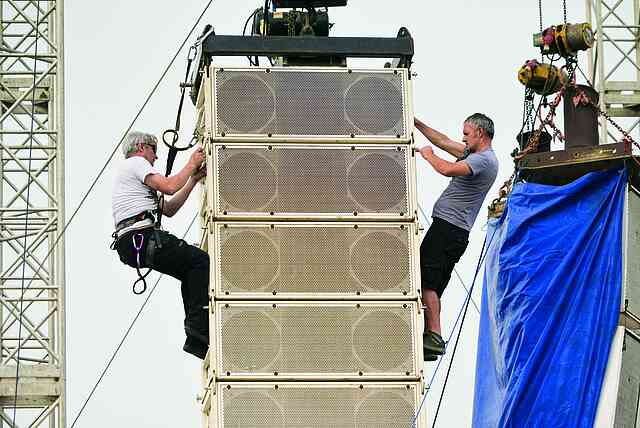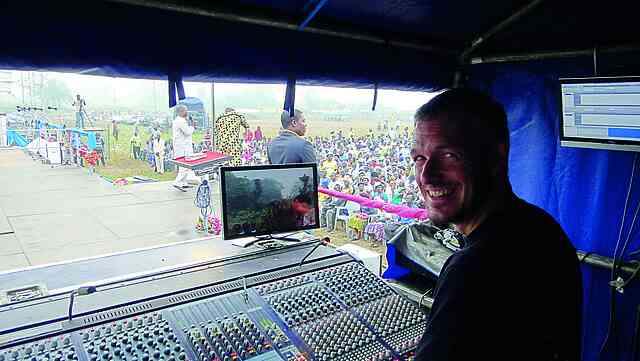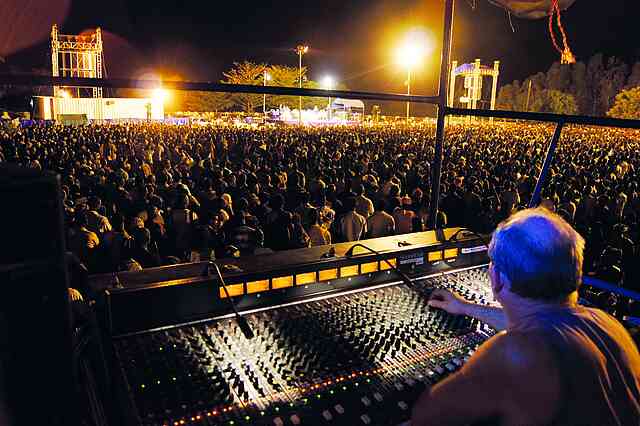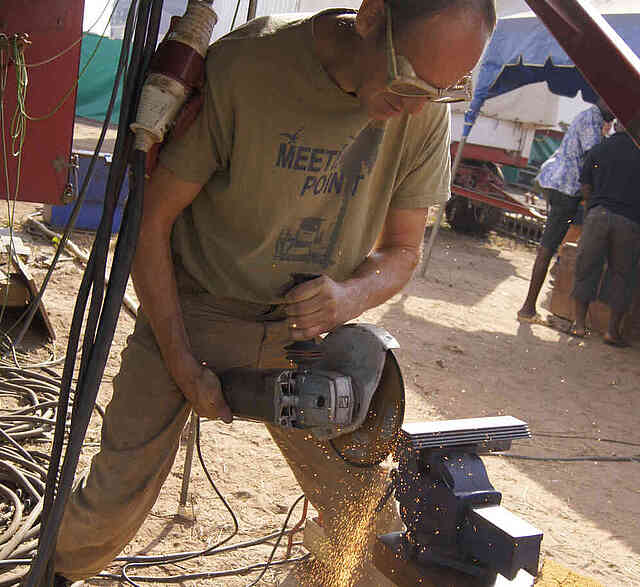 Today I come to you with a special request. Over the next few weeks – in December and January – we will hold our West Africa Great Gospel Campaigns. These tremendous events will impact the region for eternity. But they will also incur significant expenses for our technical team's travel and accommodation costs.
Our international vice president, Peter Vandenberg, recently wrote:
"After our Mbeya Campaign (4 – 7 August 2016) we are going to be very tight on funding the Campaigns until the end of the year. Over the next months every cent will be needed to make them happen."
We have friends and supporters all over the world who give to make our CfaN Campaigns happen. Each Great Gospel Campaign costs between 700,000 and 1 million US Dollars. About half of that budget goes to our vital follow up program, which includes training for the local counselors. Another significant part of the expenses is cost of travel. Flights, accommodations and all incidental expenses combine into a considerable obstacle that must always be tackled. That is why we keep our Campaign team very small, but very effective.
Our technical team in particular often works under very hard conditions like dust, rain and extreme heat. Sometimes the humidity is almost unbearable, and frequently they must pass through malaria-infested areas. Our team also works in the middle of the so-called Harmattan – a hot Sahara wind that often carries dust and sand, causing problems for our technical equipment. Many times there are no suitable accommodations, so the team must sleep in their trucks or on top of one of the equipment containers.
The work of these faithful Gospel laborers is backbreaking. They must load and unload the massive equipment; set up the stage, generators, and other technical hardware; and raise the giant light and sound towers. By now the whole CfaN team is very experienced and trained to the fingertips. Everyone knows exactly what to do, operating together like a well-oiled machine. If you compare the size of each event to the size of our team, you realize it is truly a miracle that these events get accomplished with such excellence and success.
None of our technicians would ever complain or want another "job." All of them know they are vital to this ministry. Because of their help, huge numbers of people can hear the Gospel message. Hundreds of thousands invite Jesus into their hearts in one of our meetings, then start living their lives following Him.
Not only is this true for our team in Africa, but it is also true for our entire international staff and everyone who partners with us around the world. This includes everyone working in our CfaN offices in various nations. And it includes you – our partners and friends – who support us through prayer and financial contributions. Our work is only possible when all of these people and resources combine into a mighty force in God's hands.
The technicians and specialists of our CfaN Africa Crew
Winfried (Germany) – "Field Director," truck driver
Martin (Germany) – Truck driver and locksmith, set up
Jacko (Kenya) – Truck driver and set up, electrician
Boafo (Nigeria) – Truck driver and mechanic
Friday (Nigeria) – Set up and mobile CD duplication
Blessing (Nigeria) – Electrician
Abe (Nigeria) – Electrician
Vincent (Nigeria) – Camp set up, loading and unloading, maintenance
Derek (UK, Germany) – Leading sound engineer
David (UK) – Sound engineer
Paul (UK, USA) – Sound engineer
Alan (UK) - Sound engineer
Kai-Uwe (Germany) – Video, camera crane
Peter (Germany) – Video
Julian (Germany) – Video, drone operator
Oleksandr (USA) - Photographer
Every time you support the work of CfaN, you take part in sending these highly committed, mostly freelance workers to the mission field. That is why no donation is too small or insignificant. Reinhard, Peter and I know we could never carry out these African events without their help – and without your help.
Now our staff at the CfaN office in Frankfurt are trusting God to cover the entire cost of the two upcoming Campaigns. With your help, we can meet the expenses for flights, general travel and accommodations for our technical team. That amount comes to about 200,000 €. Wouldn't it be amazing to reach that goal together - for the sake of the Gospel in West Africa?
We are preaching the Good News of the Gospel.
…and we really do need your help!
May God bless you during this Christmas season,
Daniel Kolenda
Evangelist
PS: Thank you for responding to this letter as quickly as possible. Especially now, in the preparation of the Campaigns, a major part of the actual cost for our African events is accumulating. Thank you for standing with us during this crucial time. May the Lord bless you!