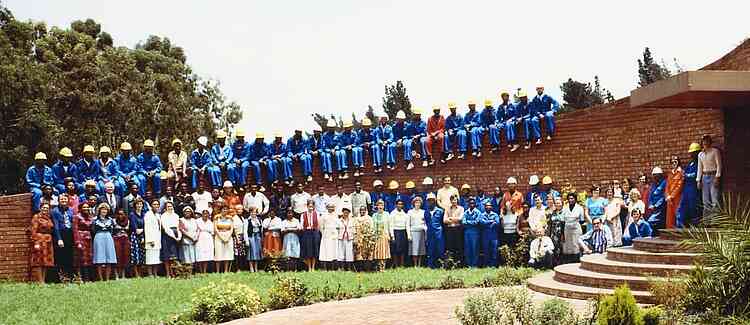 Missionary Organization
Missionary Organization – What is a Missionary Organization?
A missionary organization is an institution that promotes the spread of the Christian faith by sending out missionaries. Especially in the evangelical arena, mission organizations are often mergers of different associations to support the mission. Mission (Latin: missio, middle) means dismissal, or sending. God is a sending God who chooses people again and again and calls them to a task. He wants to show that He loves people and wants to have a relationship with them. In the Christian context, mission means sending people or groups of people to complete a special assignment and particularly, to proclaim the Good News (Gospel) of Jesus Christ to people who do not believe. The work of a missionary organization may also include medical help or educational support. The missionary organization thus sends missionaries to certain areas to bring people into contact with the Christian message and Jesus Christ, and to offer all kinds of assistance.
Missionary Organnization – Why do Missionary Organizations exist?
The sending of missionaries and their financial support is done by a church institution, by non-denominational mission organizations or by individual church communities. The aim of mission organizations is not only to train missionaries, to financially support these missionaries, and to send out missionaries, but also to promote existing churches and plant new ones. In addition, people often need support, hope and appreciation. Thus, the work of a missionary organization also entails supporting people not only theoretically in their faith, but also practically.
The support can be realized, for example, by founding a training center, caring for the needy or collecting and distributing relief supplies. Mission organizations are driven by the idea of ​​charity. Why? Because not only did God create the means of salvation for sinners through Jesus Christ, the Bible also says in 1 Thessalonians 5:11 that we should encourage and comfort one another, and in Galatians 6:2 that we fulfill the law when we help another to bear his burdens. The work of a missionary organization thus contributes to preaching the Gospel to people, making them aware of Christ's forgiveness, providing support for their challenges and offering them a spiritual home.
Missionary Organization – What does CfaN have to do with Missionary Organizations?
Christ for All Nations (CfaN) is a missionary organization that was founded in 1974 by Evangelist Reinhard Bonnke and is now led by Evangelist Daniel Kolenda. Reinhard Bonnke was to see Africa saved and Europe renewed. In fulfillment of that vision, the missionary organization's team expanded their efforts beyond South Africa northwards across the continent until the number of visitors became so high that the evangelistic campaigns had to be held in large, open spaces or in sports stadiums.
CfaN not only trains evangelists, but also sends them out to Africa to bring the people there into contact with the Gospel. Recently, together with evangelists trained by them, the missionary organization carried out evangelistic campaigns in five cities in Tanzania over the course of two weeks, so that even more people could be saved. In addition, the missionary organization CfaN runs mass Gospel Campaigns in cooperation with local churches in Africa. Through this collaboration, new converts can find a spiritual home quickly and easily after conversion.