Guest Evangelist Daniel Garcia reports from the Christ for all Nations Operation Decapolis Campaign in Mbeya, Tanzania.
"I preached on the second night in Mbeya, Tanzania. The atmosphere at the campaign field was electric! We had a wonderful and joyous time of worship together before I got on stage to preach a simple but powerful message, using the story of Zacchaeus in the Bible. This story reflects the heart of God for restitution – making the wrongs right. The crowd was engaged and expectant, as this story is very captivating. I was sharing the moment when Jesus encounters Zacchaeus and how He deeply loves him. I noticed people crying all over the place as they realized the beautiful, forgiving love from Jesus.
I preached a clear Gospel message and finished with an urgent call to make the wrongs right by choosing Jesus. Hands all over the campaign field were waving to receive Jesus as their Savior!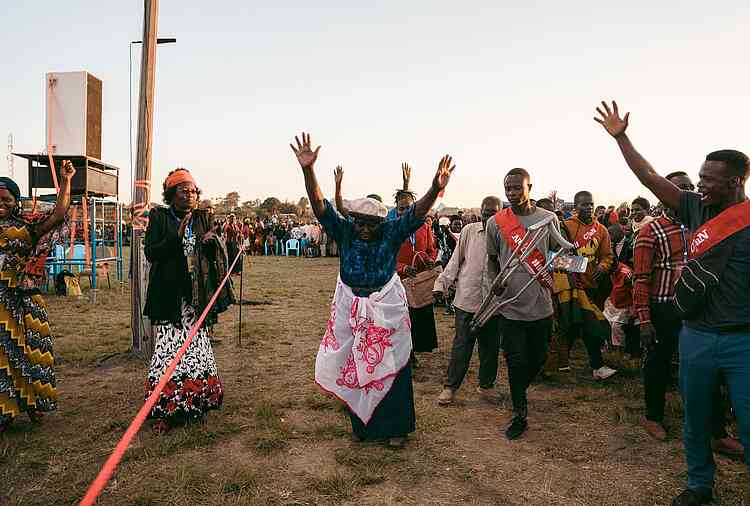 It was a night of very special miracles. Here are some below:
A man started walking for the first time after five years of not being able to stand. The man could feel power and electricity move from the top of his head, down his spine, and to his legs. He testified, "I felt power in my bones. I could not stand before, but as you prayed, I felt power that allowed me to stand." He asked us to let him walk by himself on the stage. The campaign field erupted with joy and expectation to see Jesus moving!
One little boy, who had a rare condition that hindered all the strength from his legs, was able to walk for the first time in his life. I heard the voice of Jesus telling me to hug this little boy and tell him that Jesus was healing him. I asked him to walk, and that is when the miracle happened. The little boy's mom was weeping as she saw her son walk for the very first time. The crowd was jumping and celebrating with shouts of joy and praise to our Jesus!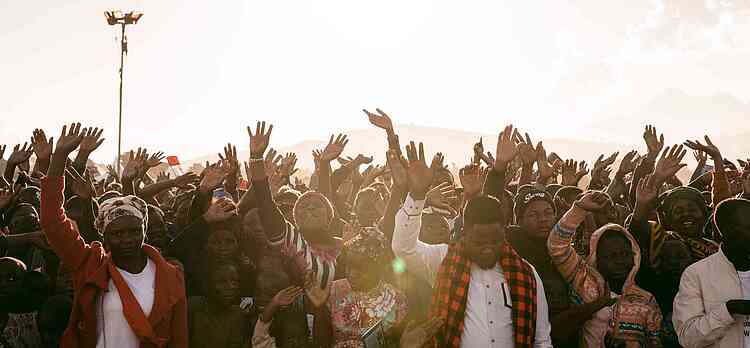 People kept arriving to the field throughout the whole campaign. There was a hunger and a passion to encounter Jesus all over the field. Our Jesus was embracing the people with love, salvation, healing, and deliverance - just as He did to that little boy who received his healing.
We give all the Glory to God!
The third night was such a powerful night! The whole place went wild with salvations and with the power of God healing and delivering multitudes! Canes and crutches were thrown away! We had many healings of people walking for the first time after being paralyzed or unable to walk!
The salvation message was about the heart of Jesus, pursuing us to the utmost by shedding His blood at the Cross. His heart is so beautiful, wanting to rescue us from our sinful life. Through storytelling, people could see that Jesus' blood is the utmost expression of His pursuing and relentless love to save us and cleanse us forever. All over the place, hands raised to welcome Jesus as their Savior!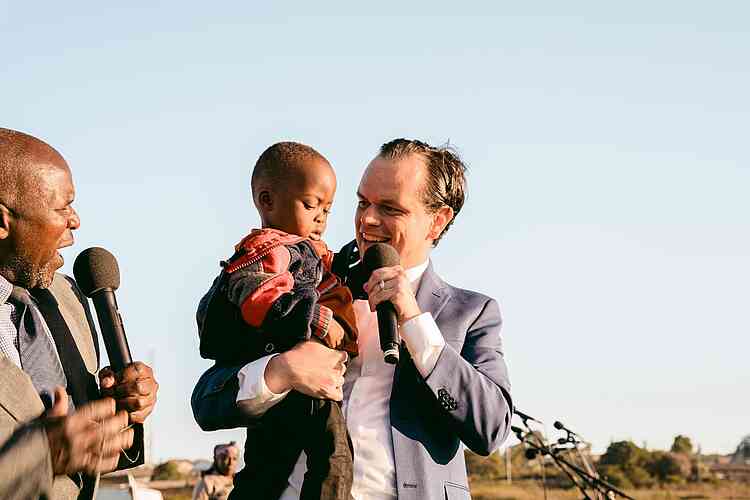 Our ushers were running, trying to carry so many people touched by the Holy Spirit and getting freedom from demonic oppression to a prayer tent. It is special to think how Jesus has the power to heal and deliver what doctors cannot help with or explain!
Miracles broke out everywhere across the field, and the crowd shouted with joy as people were healed. We had a huge line of people waiting to give their testimony!
One lady that couldn't walk since 2014 began walking for the first time!
Another was a lady who also couldn't walk at all for many years, and she ended up walking so fast, feeling 100%! She came with a cane, and she told me she didn't need it anymore. I threw away her cane from the platform as she was completely healed!!
A man who was unable to walk for 10 years, was healed and walked for the first time!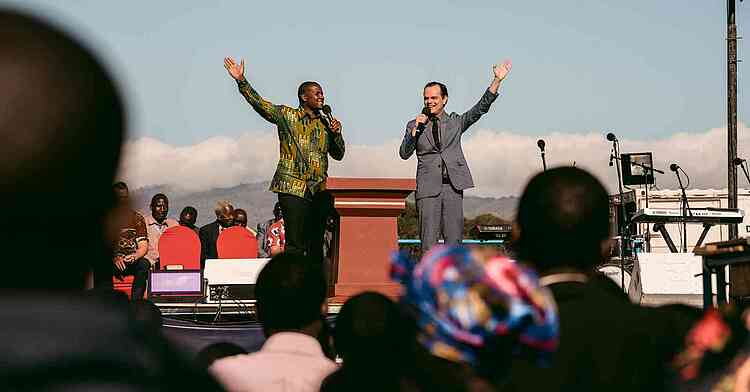 The people were jumping, shouting, and dancing as they received Jesus as their Savior, healer, and deliverer!!
Oh, I can feel the love of the Holy Spirit for Tanzania!!! I had a special moment with the crowd by leaving the stage to come down and hug them. I wanted to let them know that Jesus is loving and embracing each one of them!!
Jesus is so good!
In Christ's love,
Evangelist Daniel Garcia"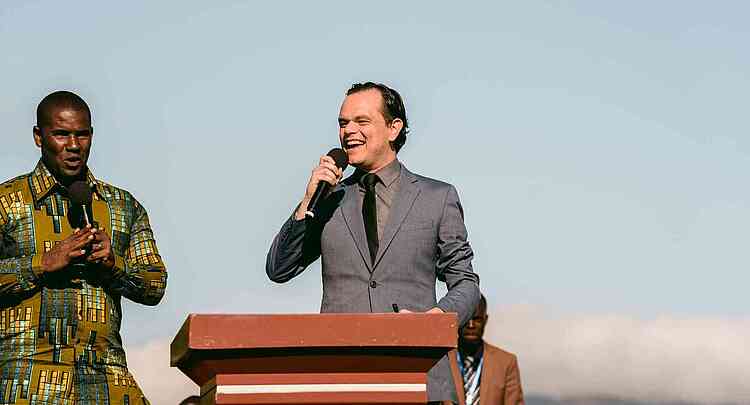 Wow, isn't that amazing? My heart is stirred! Most people do not know this, but Daniel Garcia is based in our office at Christ for all Nations in Orlando! We are blessed to have him and his wife, Eden, on staff with us.
This concludes the reports from Guest Evangelists during Operation Decapolis in June, but my friend, this is only the beginning! We are just getting started! We rejoice in the tens of thousands of salvations and miraculous testimonies, but this is not the time to sit back; we are going faster than ever, pushing harder, to see God do even greater things this year (and in the years to come).
Thank you for reading these powerful reports - we pray they have been a blessing and encouragement. Please know that people just like you also share in the reward of every soul saved and healed!
This is all possible because of you! Thank you!
Together in the Harvest,
Evangelist Daniel Kolenda
(Together with Peter Vandenberg and the whole CfaN team)