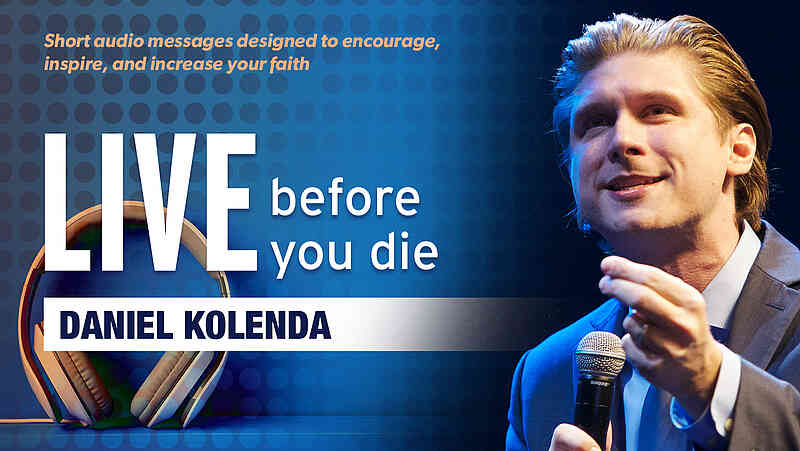 Audio Message
Story Of Winfried Wentland
Our ministry, Christ for all Nations, has conducted some of the largest evangelistic events in history.
Most of the time when people think of the ministry of Christ for all Nations, they think of evangelist Reinhard Bonnke or myself— the preachers. But some of the most important people in our ministry work behind the scenes.
One of my heroes is a man named Winfried Wentland. For more than thirty years he has been driving our trucks across Africa as a part of our technical team. Twelve times he was almost killed.
He has been shipwrecked, pulled from the bottom of a crocodile-infested river, caught in the crossfire between rebel armies, escaped from the hands of terrorists, robbers, child soldiers, and thugs. He has contracted malaria nearly two dozen times. Few people have had such adventures and heroic exploits for the gospel. However, Winfried says, "This is not about personal satisfaction. To do this kind of work, apart from God's calling, you also need great perseverance. Most of the time it is just physically demanding, hard, dusty, routine work."
Winfried and the men who work alongside him are experts in their respective fields: engineering, electronics, logistics, and so on. And although these vocations are not typically thought of as being associated with ministry, their work is absolutely vital to our mission. As a direct result of their efforts, literally tens of millions of precious Africans have received Jesus Christ as their Savior.
My friend, no matter what God calls you to do, realize that He wants to use you for His glory and for the expansion of His kingdom."
This is Daniel Kolenda
encouraging you to live before you die.
Audio Messages