School of Evangelism
Orlando, USA
"It is apparent that God is raising up a generation of world changers and I believe that many of them will step forward from this SoE!"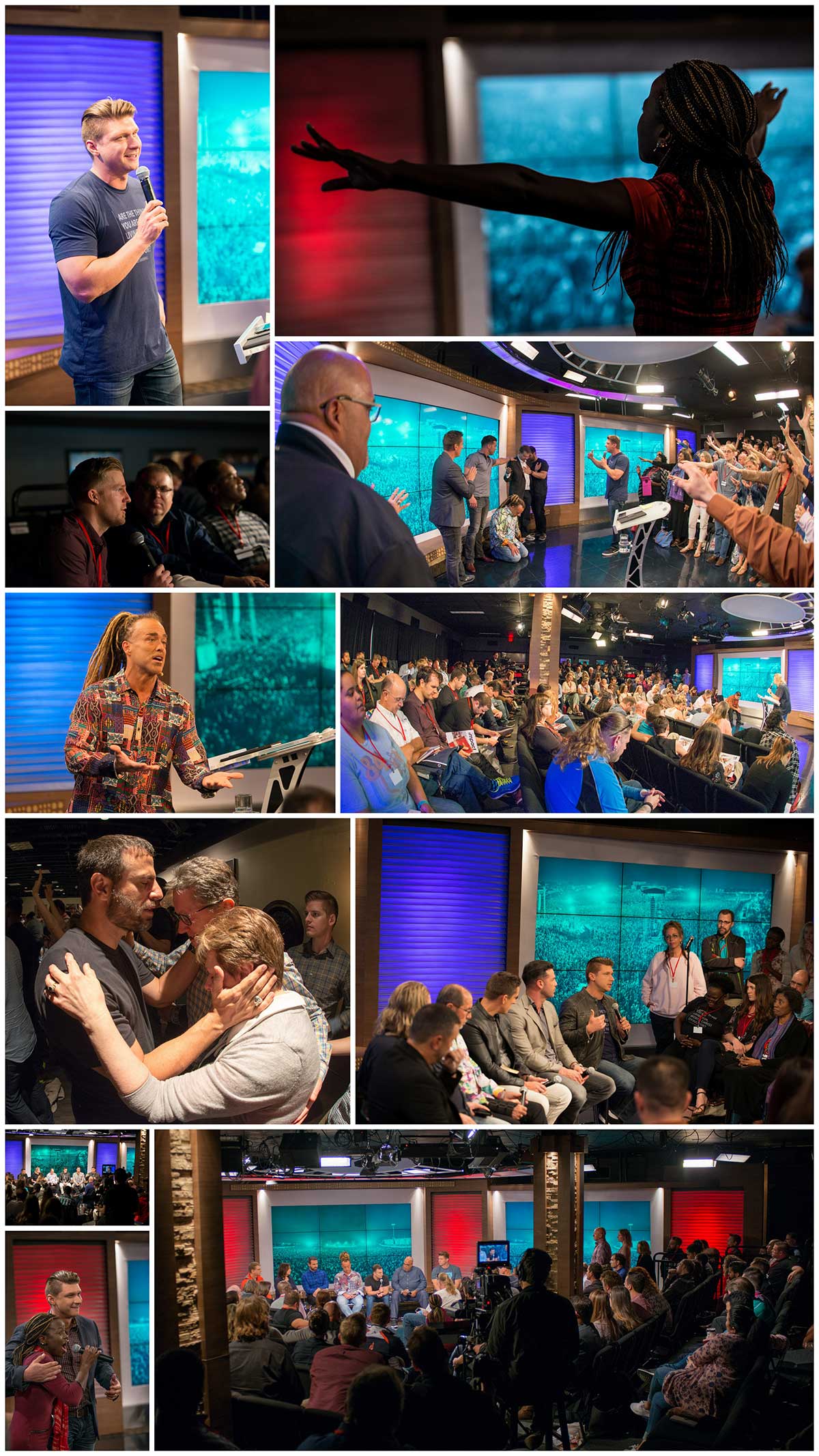 3 – 7 April 2017: Again, a large number of Christians, who feel a special, evangelistic call upon their lives gathered at the CfaN headquarters in Orlando, Florida for the "School of Evangelism", where they experienced a blessed week of encouragement and preparation for their own evangelistic ministry.
Evangelist Reinhard Bonnke, together with Daniel Kolenda, Peter Vandenberg, Todd White and others, shared their wisdom and rich experience in all things evangelistic with the participants, in an intimate atmosphere.
Fire Conference
Toronto, Canada
28 – 29 April 2017: CfaN Fire Conferences are specifically intended for Christians who want to spread the fire of God. Early in 2017, we felt that God was calling us to Canada.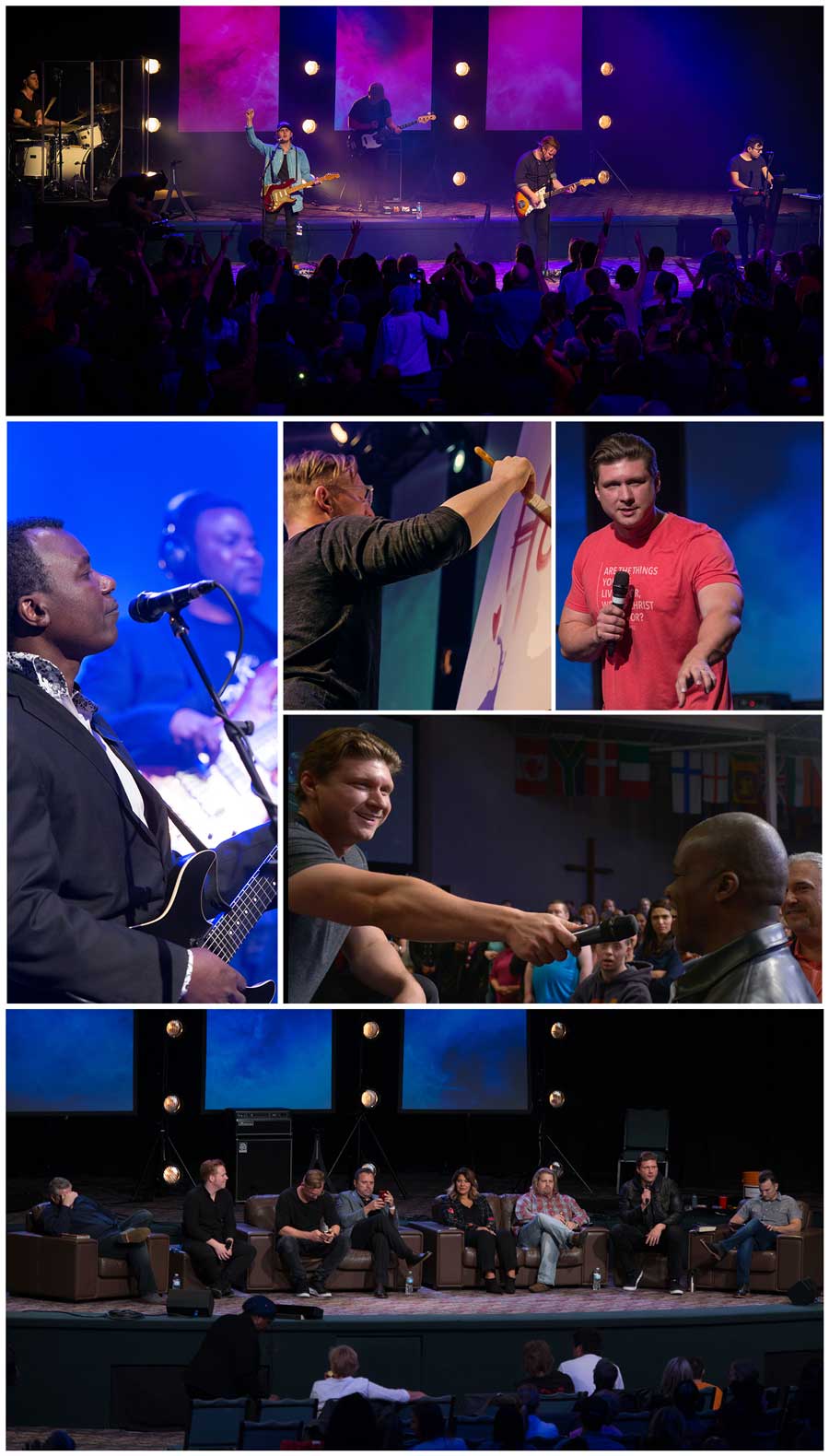 Fire Conference
Curitiba, Brazil
Curitiba is a metropole with over 1.7 million residents. The Christians are hungry to see their city reached with the Gospel. The CfaN Fire Conference was an important milestone for that goal.
7 – 9 September 2017: Over 4,000 visitors, including nearly 800 pastors and leaders, attended the Fire Conference. In addition to Evangelist Daniel Kolenda, many well-known speakers were there, such as Todd White, Heidi Baker, Carlos Annacondia and others. The presence of God was so intense that even before the altar call, people were running to the front in tears, as the Holy Spirit moved their hearts.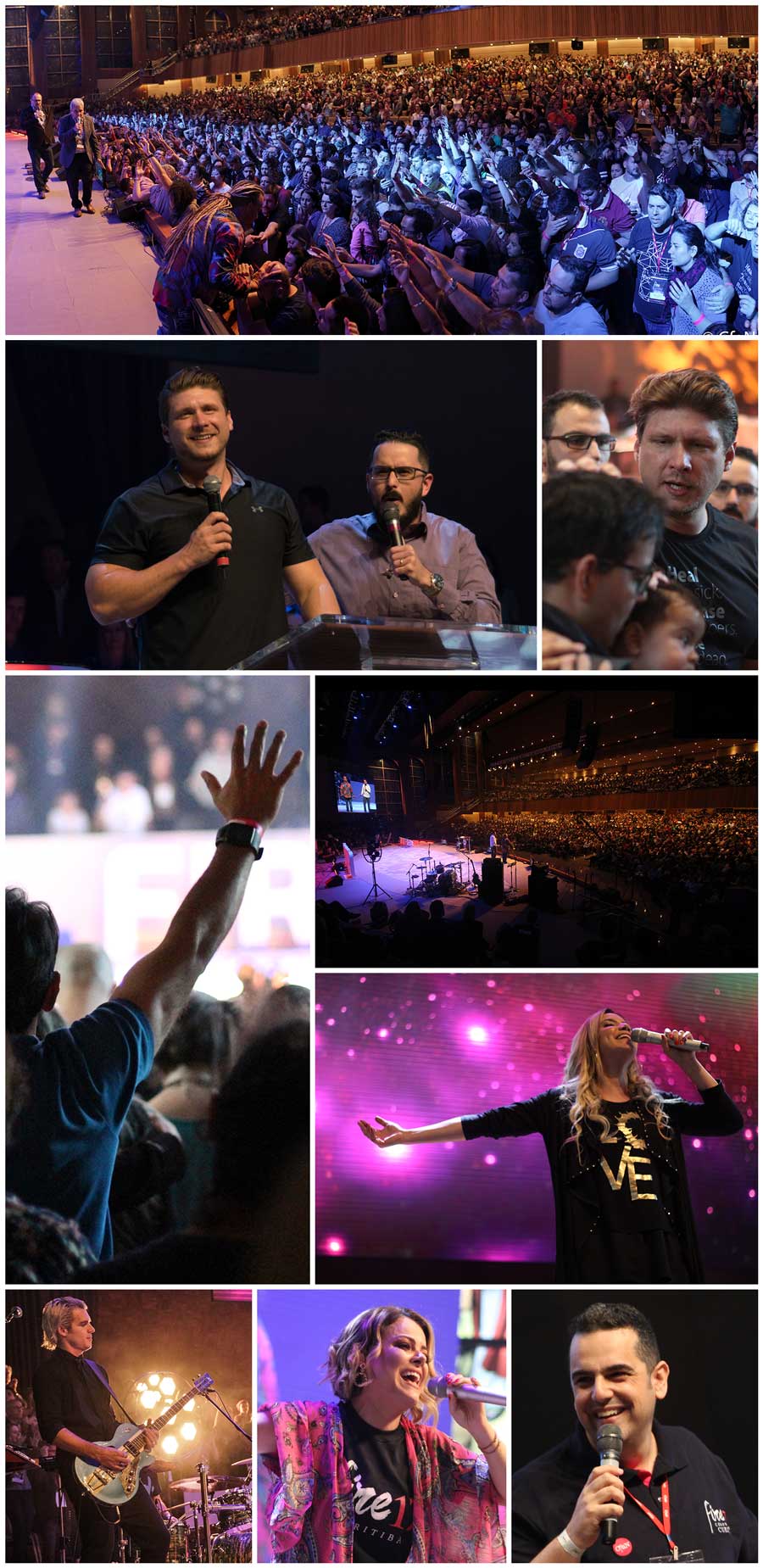 Leadership Conference
Mulhouse, France
"God is looking for people naive enough to believe him and obey."
11 – 12 October 2017: About 500 pastors and leaders from different denominations and cities in France gathered in Mulhouse for the annual pastors' and leaders' conference, organized by the church "La Porte Ouverte Chrétienne", with Daniel Kolenda as the main speaker. Additionally, pastors from as far as India, Madagascar and the Ivory Coast flew in just for this conference. The atmosphere was electric right from the first day at registration, as the pastors came expecting to be touched by God.
Daniel Kolenda encouraged the leaders to make the greatest mission statement of all times their own, as it is a guarantee for success: Heal the sick, raise the dead, cleanse the lepers – freely as you have received, freely give! The leaders got excited as he emphasized the fire of God.
Inside CfaN
Vienna, Amstetten and Salzburg
With Winfried and Gabi Wentland: CfaN Field Director Winfried Wentland has been driving the technical equipment through Africa with a fleet of trucks for the last 38 years – often under life-or-death conditions.
27 – 29 April 2017: Because many CfaN partners often ask us how the "stage in the bush" happens, part of our Frankfurt team made their way to Austria with Winfried and Gabi Wentland. Under the slogan, "Inside CfaN – a look behind the scenes," they spoke about what must happen in the background of a CfaN campaign in Africa, before the Gospel can be preached from the stage.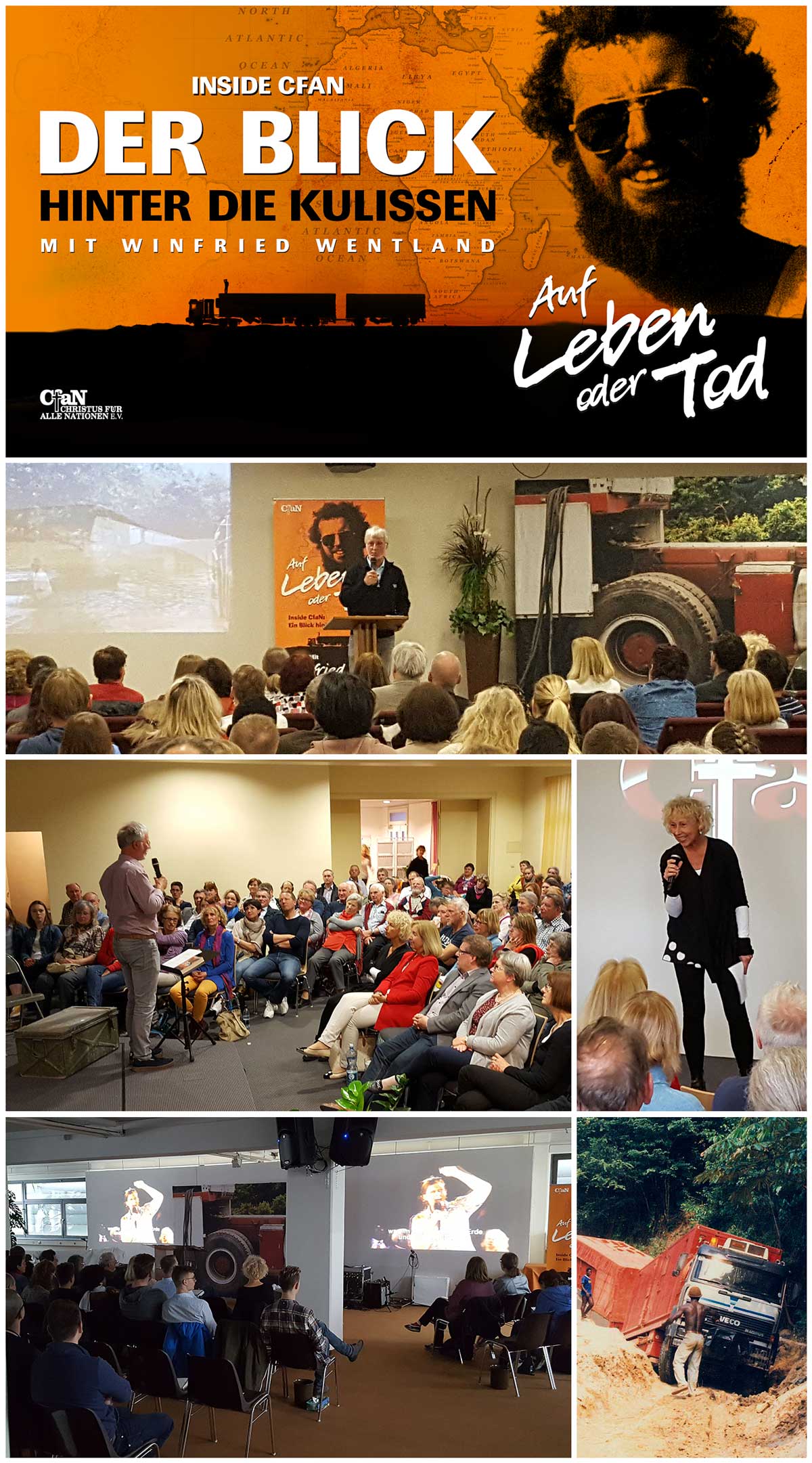 You could see the tension on the audience's faces as Winfried and Gabi told of their personal adventures. It quickly became clear to those present that this was not just about exciting things that happened in the past, but rather about current events and genuine challenges. Whether dramatic or funny, life-threatening or hair-raising, each story demonstrated God's grace and faithfulness, without which we can do nothing. "Fear not, only believe!" was a verse that rang out again and again in the meeting.
Awakening Europe
Prague, Czech Republic
The vision becomes reality. A God-inspired movement continues to grow and spread.
29 June – 2 July 2017: Europe shall be saved! Prague became the third city to host Awakening Europe, with a flood of people from over 40 nations coming to share their faith on the streets of this beautiful city. "New Reformation" was a subtitle of the event, celebrating 500 years of reformation here, where John Huss (the father of reformation) once preached the Gospel. But this festival was not about the past, but about bringing a new mighty move of God back to the city, and to the whole of Europe.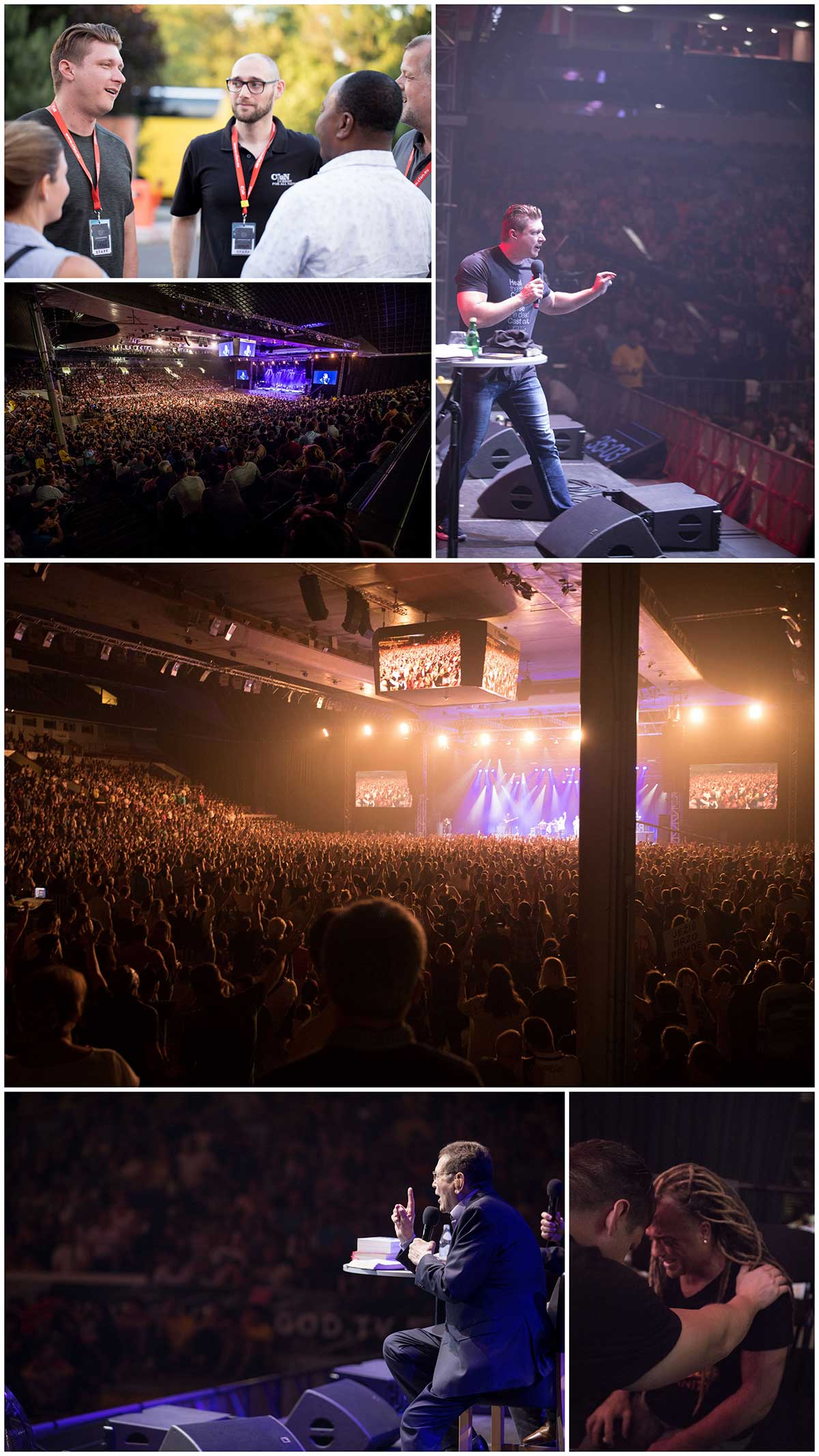 Israel Tour
"Experience Israel"
Israel Tour and Conference with Daniel Kolenda and team from 8 - 16 June 2017: an unforgettable experience for 500 participants from all over the world, from Brazil to New Zealand, from Canada to Cape Town.
When Daniel Kolenda was invited to speak at the "Jerusalem Encounter" conference, it gave the CfaN team the idea of taking interested mission partners with us, and organizing a "CfaN Israel Tour" in parallel. It was a jam-packed program, with an impressive number of special speakers and hosts joining us. All in all, this time was remarkably intense spiritually, and resonated deeply with the participants. It was a time for us to draw nearer to Jesus, His word and His people, Israel.

Asia-Tour
Tokyo, Japan
19.-21. Mai 2017: Mit 8.300 Besuchern war die "Tokyo Fire Conference & Rally" ein gewaltiger Erfolg.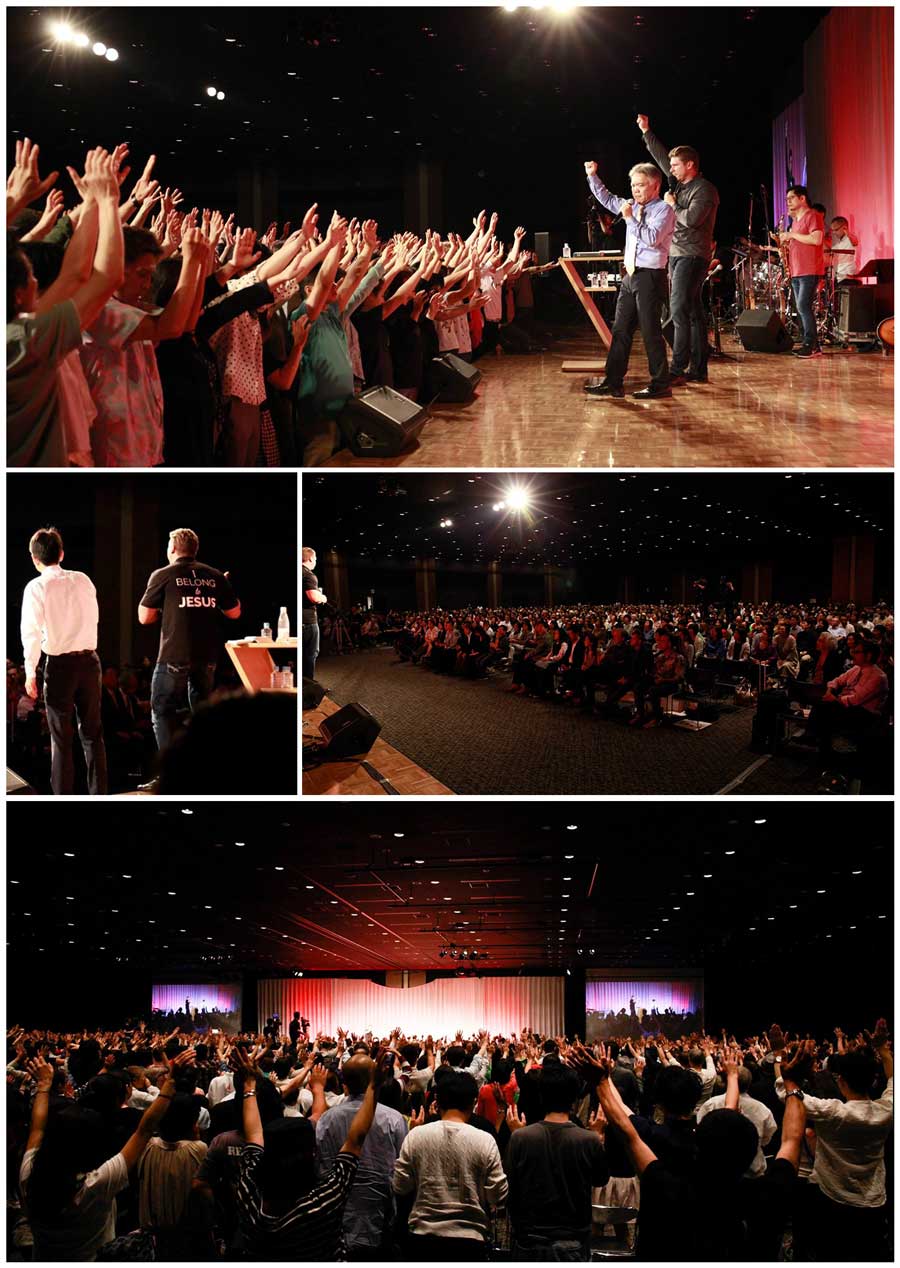 Asia-Tour
Jakarta, Indonesia
23 – 24 May 2017: Fire 2017 – "Jakarta Miracle Rally" with many healings and 500 decisions for Jesus Christ.

Asia-Tour
Hong Kong
26 – 28 May 2017: 3,500 visitors at the "International Christian Assembly" in Hong Kong. With the presentation of the newly-released book "Live before you die" by Daniel Kolenda, in Chinese.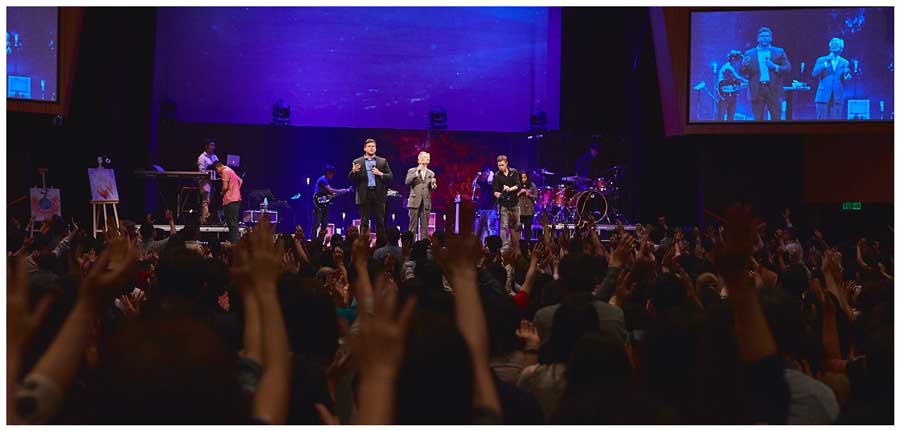 Gospel Campaign
Harare, Zimbabwe
"It was bitterly cold, around 3 °C, but astoundingly, the people came anyway. There was a remarkable hunger for the things of God."
22 – 25 June 2017: We preach the Gospel in a broken world, torn apart by death, pain and sin. We bring light in the darkness and offer the Kingdom of Heaven right at the gates of Hell. The world needs Jesus and time is of the essence. That's why we're here. That's why we – together with you – get out there and preach the Gospel.

One of the local church leaders brought his crippled father to Daniel Kolenda for prayer on the Saturday. Daniel prayed for the man and Jesus touched him. On the Sunday, the son told us that his father was in fact a local witchdoctor. He had been healed, but had not accepted Jesus at all. Daniel told him to bring his father to him again at the final service. After the meeting, he had the opportunity to speak to him personally and lead him to Jesus. He said the salvation prayer with Daniel. This healed and saved witchdoctor is one of thousands of lives that were touched in Harare during this time.
Gospel Campaign
Daloa, Côte d'Ivoire
"I can hardly put the atmosphere into words. The crowd seemed to rise like a great wave, and in the midst of this jubilation, many healings happened."
23 – 26 March 2017 in Daloa, Côte d'Ivoire (Ivory Coast): The atmosphere on the first evening was already electric. We had the impression that the devil was doing everything in his power to try to stop this campaign, and that's usually a sign that we're in the right place, and many people are about to experience and accept Jesus. Despite the obstacles that we had to overcome, something extraordinary was about to happen …
Daniel Kolenda: "A young woman came forward. Tears were pouring down her face. Her mother told us that she had been deaf since early childhood. Because of that, she had not been able to attend school, which affected her entire life. This evening, when I told those present to raise their hands, she simply copied others and raised her hand. Her mother looked at her, shocked, and asked, "Did you hear that?" Her daughter answered, "Yes, I can hear!" The young woman hugged me tight and wept. Then her mother joined us for a "group hug'. I can honestly say that this was one of the most beautiful moments of my life."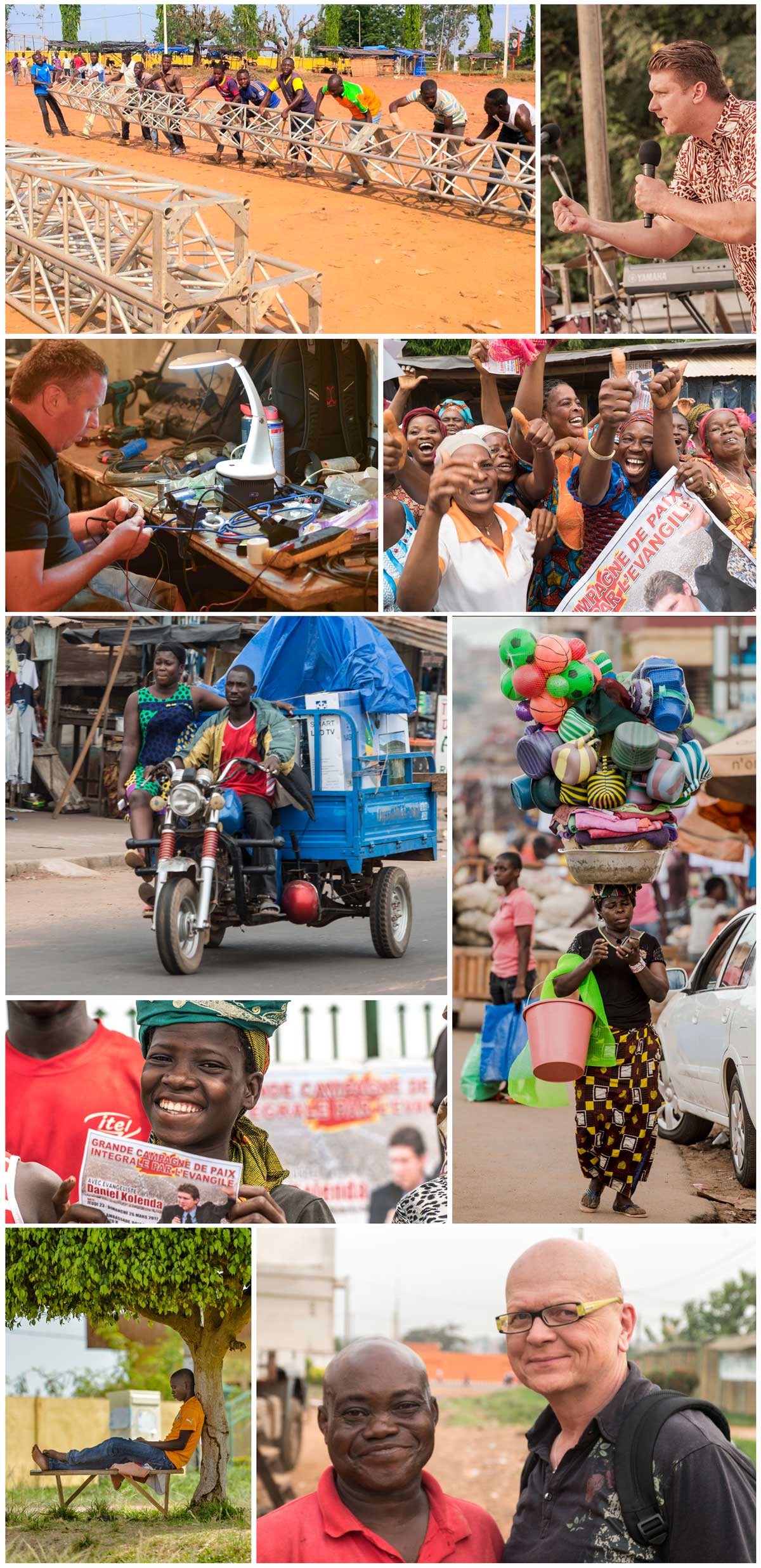 Gospel Campaign
Tamale, Ghana
"In this week, we experienced several challenges and obstacles, yet at the same time, Jesus gave us victory after victory."

26 – 29 January 2017: In 1987, this is where we began to count decision cards and to enter new Christians into the follow-up system. 30 years and 76 million decision cards later, the Lord once again did great things in this wonderful city. In the area behind the stage, on the last evening, around 35,000 people stood in the dark. Most were Muslims who had streamed to the meeting, despite the local imams forbidding them to come. When Daniel gave the invitation to accept Jesus, thousands of them lifted their hands to pray with him. Heaven rejoiced and Tamale will never be the same.
We are in a region where, according to the locals, over 80 percent of the population are not Christians. This evening, we could see that this was true. Many people of other faiths took part in the meeting, and many experienced the power of God. We are certain that after this week, Tamale will be changed.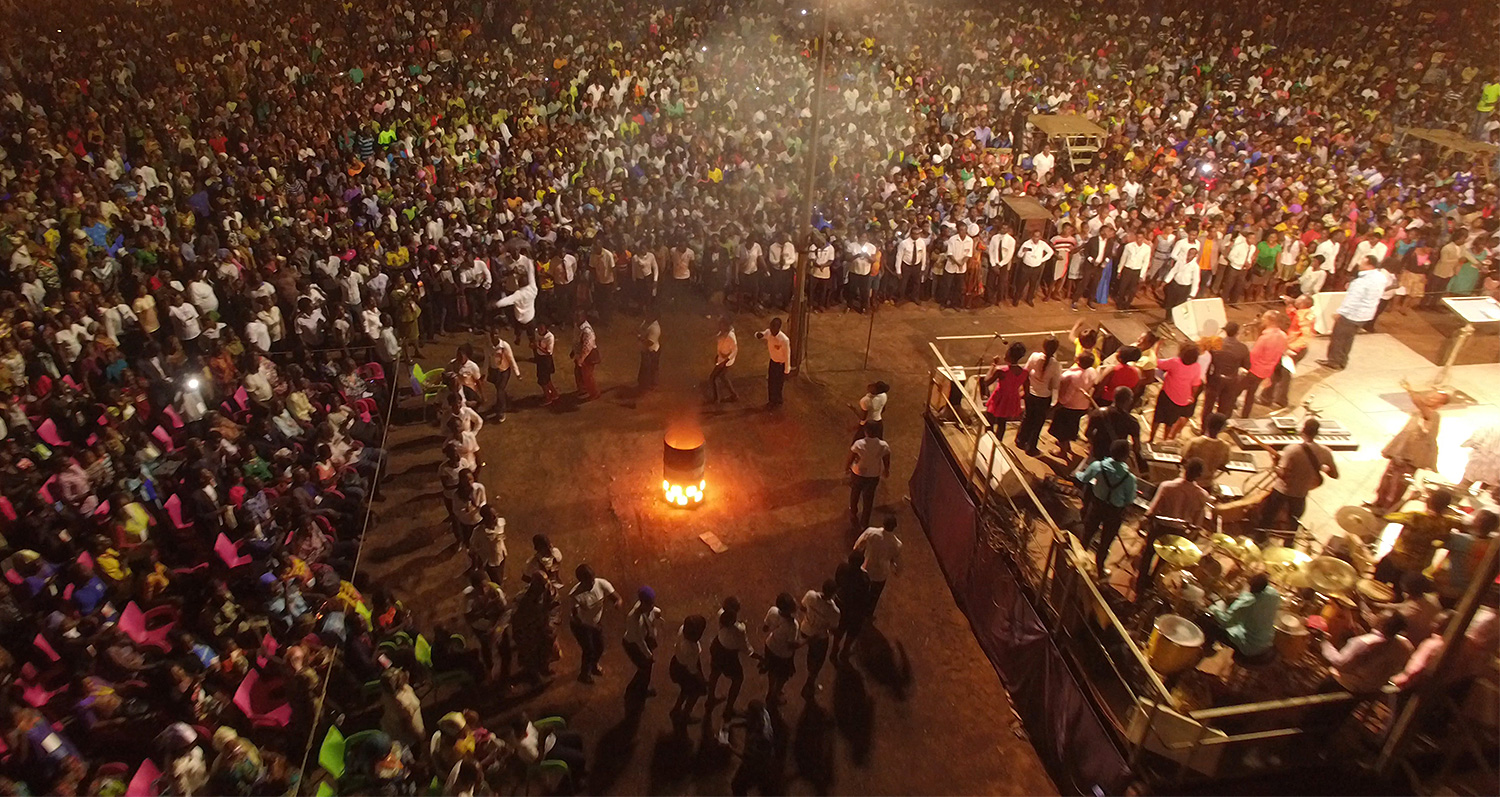 Gospel Campaign
Lagos, Nigeria
"Reinhard Bnnke Farewell Campaign" in Lagos. Reinhard Bonnke preached for the last time on African soil. It was a remarkable and very emotional moment for all those present, as well as the many spectators who viewed the livestream.
8 – 12 November 2017: For 50 years, Evangelist Reinhard Bonnke served the people of Africa in ministry. Surely, when Reinhard Bonnke arrived in Africa in 1967, an unknown young preacher with a vision, he could never have imagined what his final sermon on African soil would be like, 50 years later. Tonight was that night. Before a crowd of 750,000 visitors, he gave his farewell message – a fiery call to follow Jesus Christ with all their hearts.

During the five days, a total of 1.7 million people attended this historic event. It was a genuine high point, from the number of visitors who came, to the spiritual manifestations. Hundreds of evangelists, pastors, leaders and business people from all over the world came to see Evangelist Reinhard Bonnke crossing the finish line of his public ministry in Africa. They also witnessed that Daniel Kolenda has now taken up the torch for CfaN and is beginning a new phase – the "Decade of Double Harvest". The number of people who have already accepted Jesus Christ as their Lord and Savior through the work of CfaN up until now, will be doubled in the next 10 years, from 75 million to 150 million. And it has already begun!
New every week
CfaN TV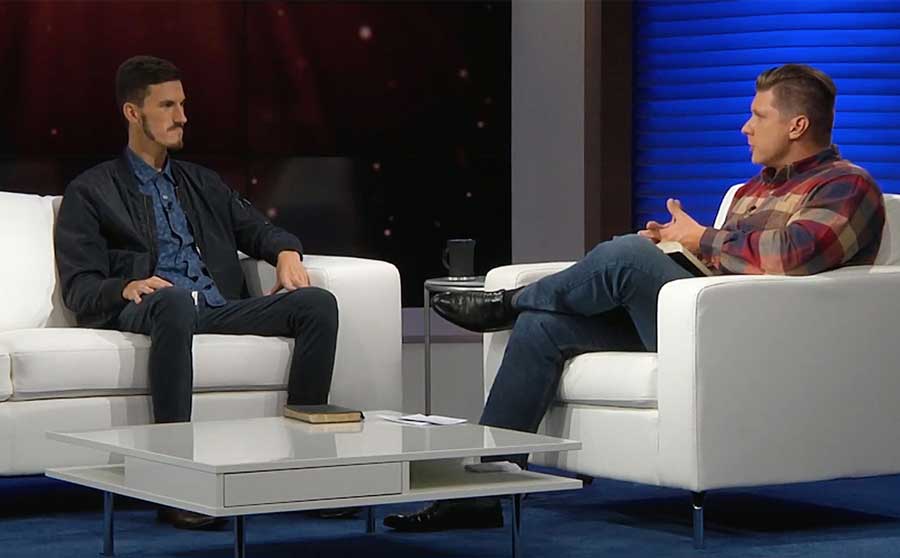 "Christ for all Nations TV": Daniel Kolenda and Reinhard Bonnke can be seen every week in new English-language broadcasts on the CfaN website.
CfaN TV broadcasts in English for you on the CfaN website: Interesting stories, healing testimonies, sneak peeks behind the scenes of an international ministry, fresh and exciting … Don't miss it!
And of course:
Reinhard Bonnke and Daniel Kolenda on GOD.TV
Monday to Friday, 20:00 – 20:30 (CET)
GOD.TV UK LIVE GOD.TV archiv


GOD TV can also be received via satellite. More info here:
God.TV satellite
Daniel Kolenda on TBN
Sunday, 12:00 – 12:30 PM (Pacific Time) (21:00 – 21:30 CET)
Watch TBN LIVE


On TBN, you'll find all the archived programs under
Watch TBN Online CfaN TV-SHOW